Nestled in the northernmost part of the United Arab Emirates, Ras Al Khaimah provides an enchanting mix of natural beauty, cultural heritage, and exhilarating activities. From mesmerizing desert vistas to stunning coastlines and historic sites, this hidden gem offers something for everyone. In this blog, we'll explore the top experiences to enjoy in Ras Al Khaimah, guaranteeing an unforgettable time in this desert oasis.
Jebel Jais:
Head on an adventure to Jebel Jais, the highest peak in the UAE. Admire the breathtaking views of the Hajar Mountains as you zip-line through the rugged terrain. Hiking, biking, and camping are also popular activities here, giving you the chance to immerse yourself in the natural magnificence of this majestic mountain.
Al Marjan Island:
Indulge in coastal bliss on Al Marjan Island, a cluster of four man-made islands. Recline on pristine beaches, soak up the sun, and take part in water sports such as jet skiing, paddleboarding, and kayaking. With its luxurious resorts and festive atmosphere, Al Marjan Island provides an ideal escape for beach lovers.
Ras Al Khaimah Desert: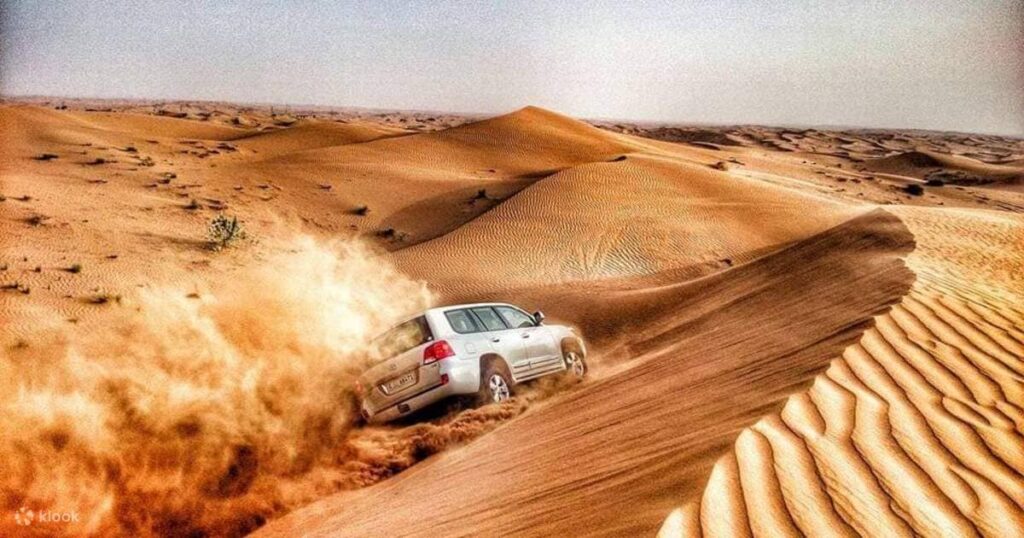 Explore the staggering desert terrains of Ras Al Khaimah by going on a desert safari. Ride a camel across the golden dunes, get a rush from a dune bashing in a 4×4 vehicle, and witness the hypnotic sunset over the desert sky. For a truly extraordinary experience, stay overnight in a traditional Bedouin camp.
Dhayah Fort: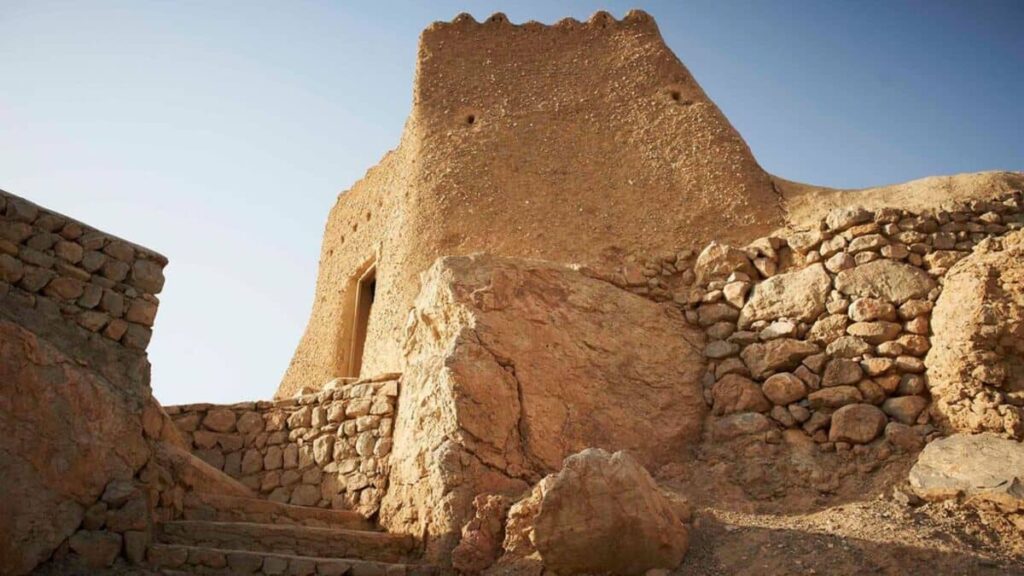 Travel back in time at Dhayah Fort, a historical landmark that provides magnificent views of the surrounding countryside. Investigate the well-maintained fortifications, learn about the area's history, and imagine the tales of battles that happened within its walls. Dhayah Fort gives a peek into Ras Al Khaimah's rich heritage.
National Museum of Ras Al Khaimah: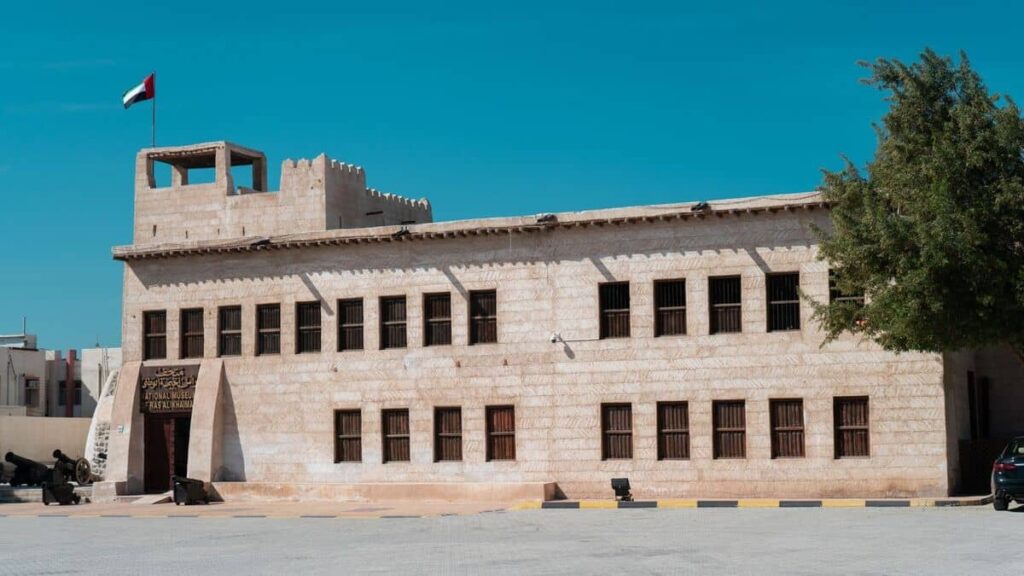 Immerse yourself in the culture and history of the emirate at the National Museum of Ras Al Khaimah. Uncover fascinating artifacts, traditional crafts, and archaeological exhibits that showcase the region's past. Acquire insights into the Bedouin way of life and the evolution of Ras Al Khaimah into a modern city.
Suwaidi Pearl Farm: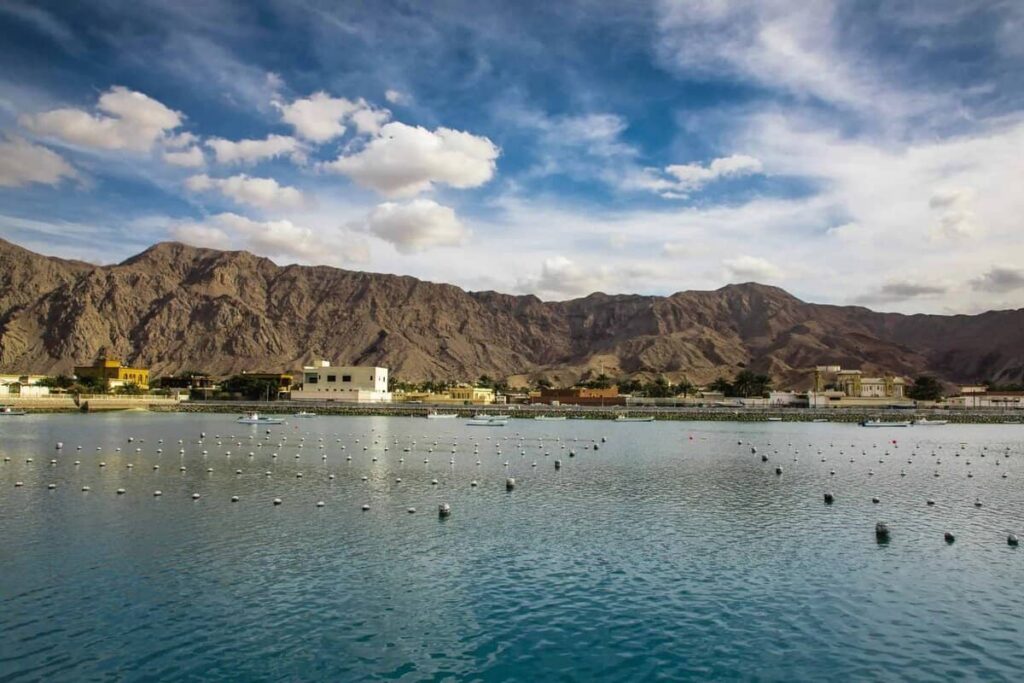 Experience the ancient art of pearl farming at the Suwaidi Pearl Farm. Understand the process of cultivating pearls, discover the history of pearl diving in the region, and even attempt to open oysters to see if you can find your own prized pearl. This special experience offers a glimpse into the maritime heritage of Ras Al Khaimah.
Iceland Water Park: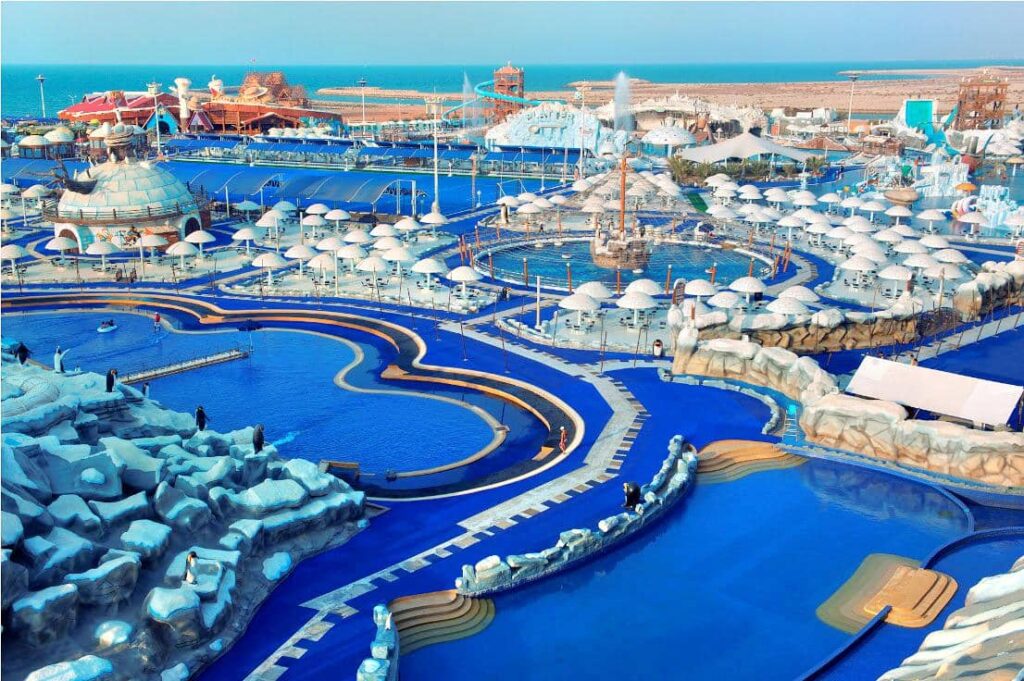 Cool off from the desert heat at Iceland Water Park, the largest water park in the UAE. Enjoy thrilling water slides, wave pools, and lazy rivers, giving fun to the entire family. With its Arctic-themed attractions and multiple water-based activities, Iceland Water Park guarantees a day of enjoyment and laughter.
Al Sawan Camel Track: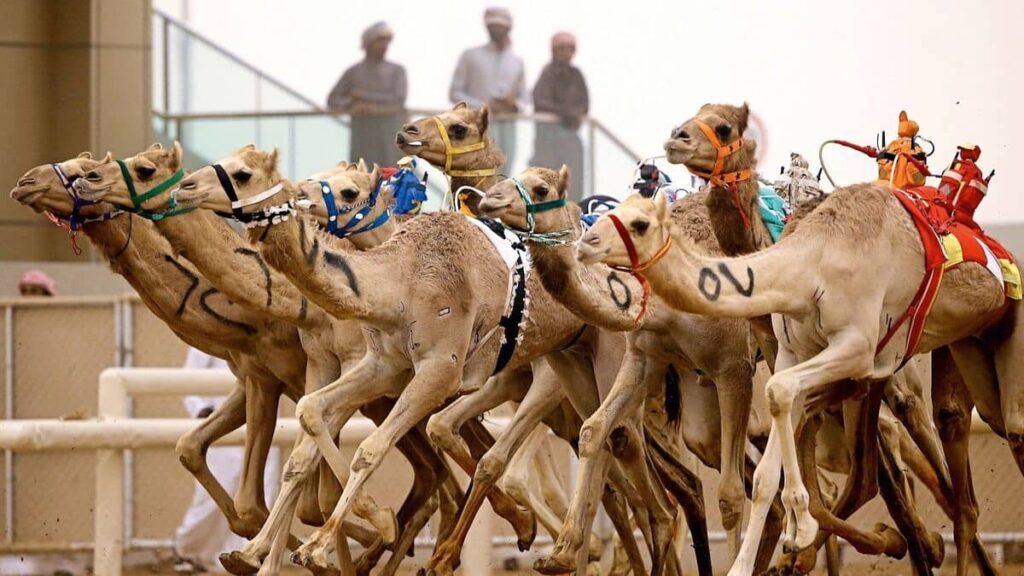 Witness the traditional sport of camel racing at the Al Sawan Camel Track. Marvel at the speed and grace of these impressive creatures as they race for the win. Experience the vibrant atmosphere, learn about the history of camel racing, and interact with the friendly locals who take pride in this cultural tradition.
Al Wadi Nature Reserve: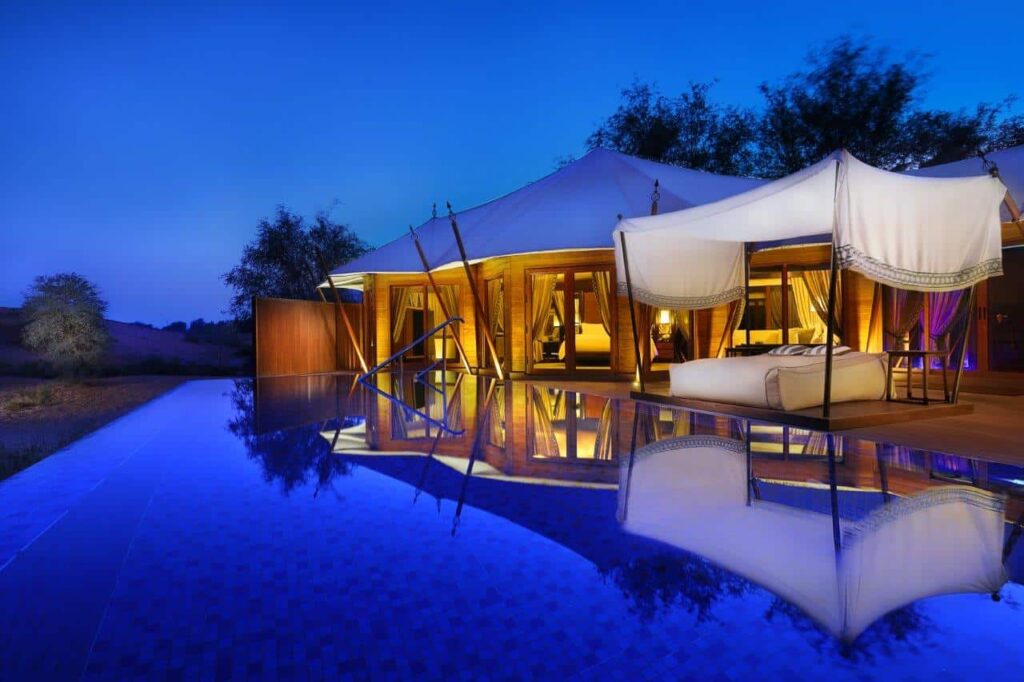 Escape to the serenity of Al Wadi Nature Reserve, a sprawling sanctuary encompassing wetlands, dunes, and desert terrains. Go on a guided nature walk, try bird watching, or take a horseback ride through the reserve's scenic trails. Surround yourself with the tranquility of nature and spot indigenous wildlife along the way.
Al Hamra Village:
Explore the allure of Al Hamra Village, a charming waterfront community. Meander through the traditional-style buildings, dine at waterfront restaurants, and shop in boutique stores. With its marina, golf course, and beautiful views, Al Hamra Village provides a peaceful and relaxed ambiance for a peaceful day out.
Conclusion:
Ras Al Khaimah, with its varied landscapes and vibrant cultural heritage, is a destination that will captivate your senses. Whether you're looking for thrilling adventures in the desert, relaxation on lush beaches, or a glimpse into the region's history, this desert oasis has it all. From Jebel Jais to Al Marjan Island, Dhayah Fort to the National Museum, Ras Al Khaimah presents a unique combination of adventure and culture. So, pack your bags, and embark on a magical journey.
Also Read: 7 Unforgettable Things to Do in Khorfakkan, Dubai, with a Dash of Sharjah