Orange City Properties is excited to announce the sale of a luxurious mansion located in the highly sought-after gated community of Lanai Island, Dubai, for a record-breaking price of $54 million. The sale set a new standard for luxury living in the area, with Lanai Island quickly becoming the preferred destination for those seeking an opulent living.
The stunning villa boasts eight spacious bedrooms and a range of unique features that distinguish it from other properties in the region. These features include a floating lounge deck directly on the water, a sunken rooftop terrace that provides panoramic views of the lagoon, and a triple-height courtyard.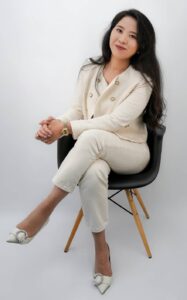 According to Xiaoyun (Kelly) Du, CEO of Orange City Properties, "We are thrilled to have sold this exceptional property, which represents the pinnacle of luxury living in Dubai. This sale is a testament to our commitment to providing our clients with the highest standards of quality and luxury."
Orange City Properties is dedicated to building long-term relationships with clients and understanding their unique needs and preferences. The company's team of expert agents works tirelessly to ensure that each property represented meets the highest standards of luxury and quality.
"The sale of this villa is a clear indication of our success in providing exceptional properties and outstanding service to our clients," stated Anmol Khullar, Head of Marketing at Orange City Properties.
The sale highlights the strength of the luxury real estate market in Dubai, with a growing demand for distinctive properties offering unmatched amenities and unique living spaces. With Orange City Properties leading the way, the future of luxury living in Dubai looks brighter than ever.