There is great excitement about Dubai Expo 2020, which opens its doors on October 1, 2021. It has already attracted a great deal of global interest after being hailed as a game-changer. A total of 190 countries are taking part in this 182-day event. Therefore, you can also expect to see thousands of tourists staying in Dubai for extended periods of time.
The following hotels are located near Expo 2020
In terms of accommodation, it makes sense to expect high-quality services and facilities as part of an event of this magnitude.
A number of world-class hotels are located in Dubai. The following is a list of hotels near Expo 2020. If you plan to visit the city during the event, you should book quickly to avoid the last-minute rush.
ALOFT ME'AISAM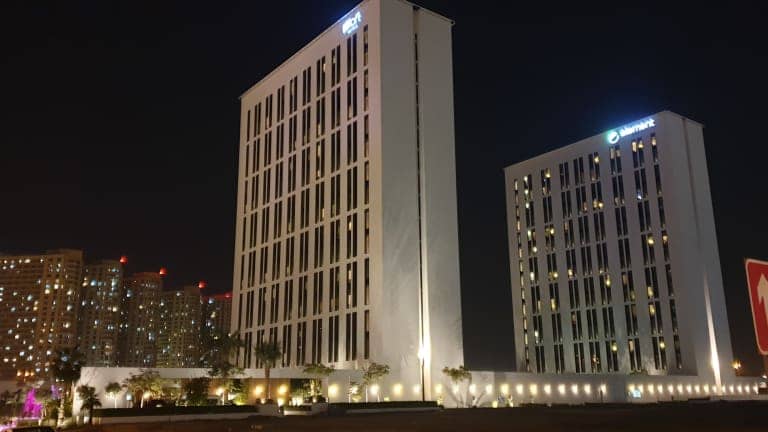 For Expo 2020 attendees visiting Dubai, this hotel is a very good choice since it's located in Dubai Production City. Guests of this Marriott group hotel will find plenty to do. There's a fitness center, pool, and spa available to guests. The in-house bar is also a great place to relax.
The hotel is only ten minutes from Expo 2020. When it comes to public transportation, the RTA bus system is the most convenient. Marriot Group Hotels in Dubai offer top-quality service, making this the right choice for you.
Prices –

from

AED 400

Location: Dubai Production City
Contact: +971-4-248-7070
Time to commute: 10 minutes
RADISSON DUBAI DAMAC HILLS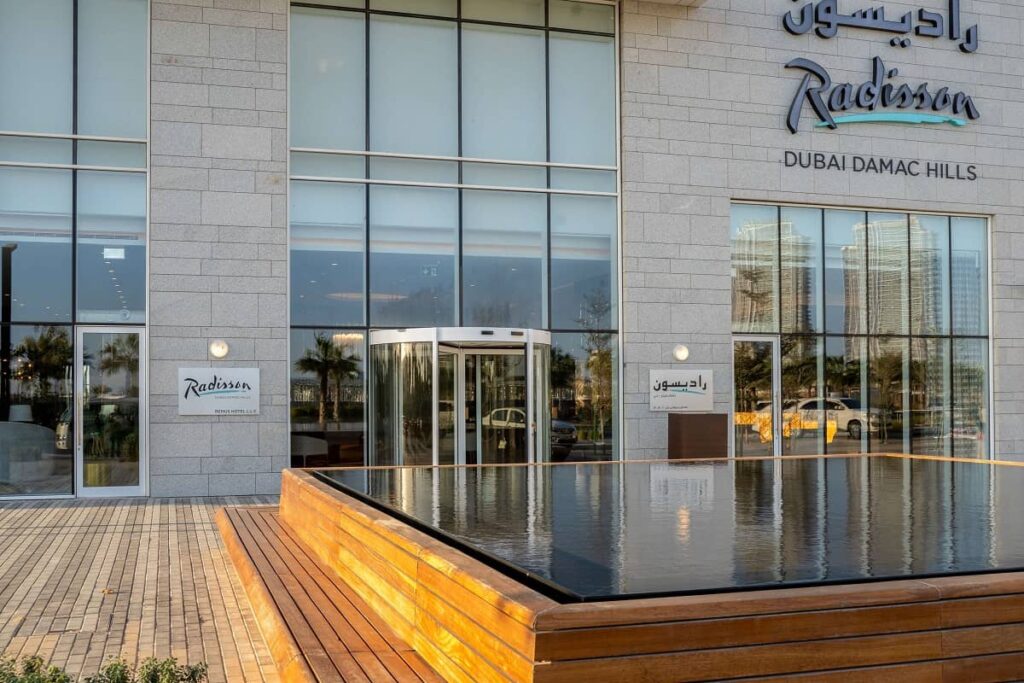 Radisson Dubai DAMAC Hills, one of the newly-opened hotels in Dubai, is one of the best on our list of hotels near Expo 2020. Expo 2020 is less than a 20-minute drive away from the hotel. The hotel has 481 rooms so you are sure to find something that suits your budget. In the evening, what about a quick game of tennis or a refreshing swim in the hotel?
Hotel Radisson Blue is known for its impeccable reputation and always strives to satisfy its customers.
Prices –

from

AED 300

Location: Hessa Street, Dubailand, Dubai
Contact: +971-4-879-1111
Time to commute: 20 minutes
ROVE EXPO 2020 HOTEL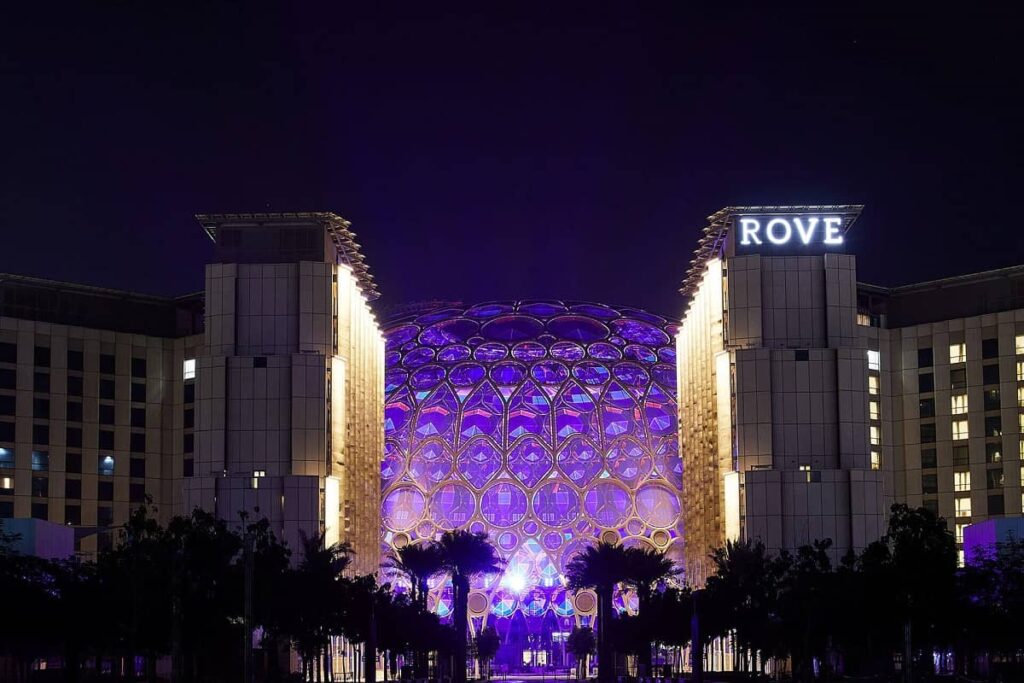 That's the kind of convenience you can't beat! Rove Expo 2020 Hotel is an on-site hotel, perfect for guests and dignitaries attending the event. In preparation for the first World Expo in the Middle East, the hotel management has specifically trained its staff to provide exceptional service.
Due to Rove Hotels' reputation and the hotel's location, rooms are likely to go fast. You might want to finalize your booking soon if you are planning to stay there.
Prices –

from

AED 250

Location: Al Wasl Plaza, Expo 2020 Site, Dubai
Contact: +971-4-561-9999
Time to commute: on-site hotel
MILLENNIUM AL BARSHA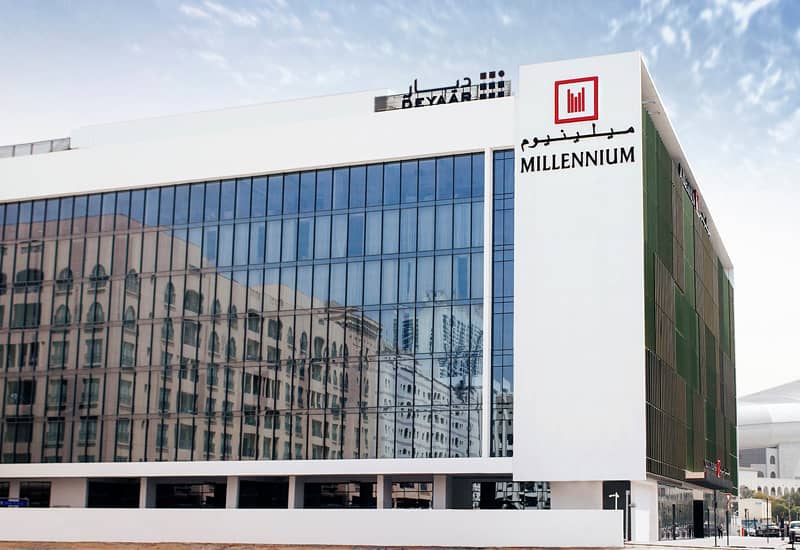 Another top hotel near Expo 2020 is the Millennium Al Barsha Hotel in Al Barsha. It is just 20 minutes away from Expo and offers affordable room rates, excellent dining options, and other top-notch facilities. Plus, there are plenty of things to do around the hotel after visiting Expo 2020 during the day, such as the Mall of the Emirates.
Prices –

from

AED 350

Location:

Al Ramth Street, Al Barsha Road, Al Barsha 1, Dubai 

Contact:

+971-4-211-8111

Time to commute: 20 minutes
STUDIO ONE HOTEL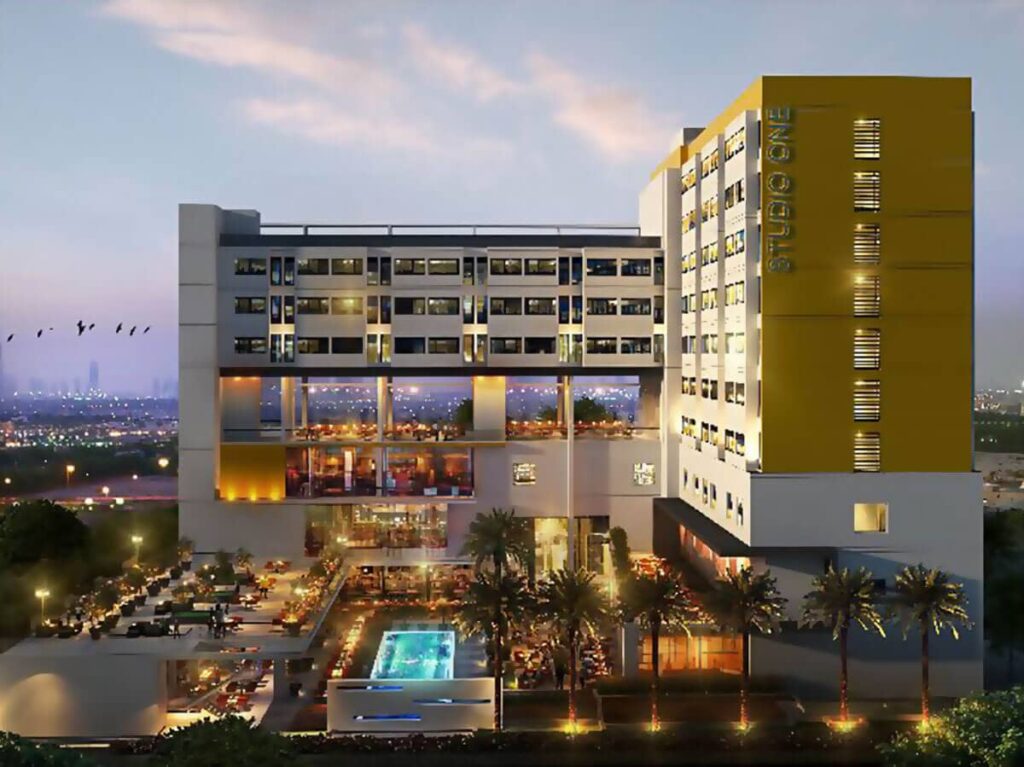 Offering attractive packages and deals, Studio One Hotel is a contemporary hotel. You should book a long-term stay at the hotel if you plan to stay throughout Expo 2020. In all cases, you can always book a short-term package that includes dining, cinema, and amusement park experiences. The activities will be available to you whenever you have free time during the event. Expo 2020 is within a 15 to 20 minutes drive from the hotel.
Prices –

from

AED 287

Location:

Dubai Studio City, Dubai

Contact:

+971-80-078-8346

Time to commute: 15 – 20 minutes
DUSIT PRINCESS RESIDENCES DUBAI MARINA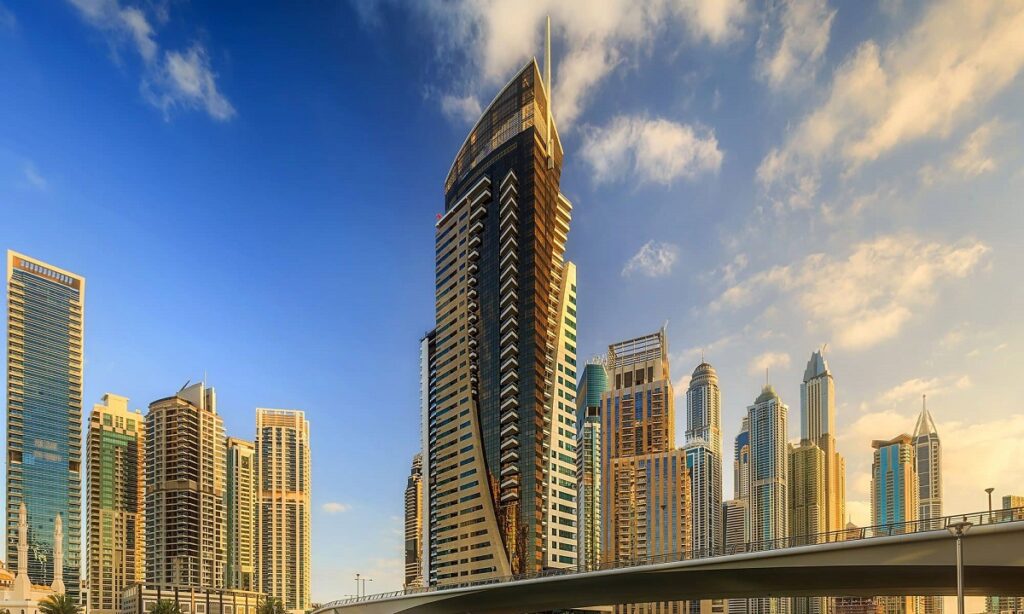 Dusit Princess Residence in Dubai Marina is next on our list of the best hotels near Expo 2020. Among the best hotels in Dubai Marina, this hotel is regarded as one of the best.
If you're a representative from any country or even just a tourist attending Expo 2020, this is a good option. The hotel offers fully equipped 1, 2, and 3-bedroom apartments with daily housekeeping, concierge services, and dry cleaning. There are also stunning penthouses for those seeking a larger unit. It will take about 20 minutes to drive to the Expo 2020 site from the hotel.
Location: Al Emreef Street, Dubai Marina, Dubai
Contact: +971-4-425-9999
Time to commute: 20 minutes
COURTYARD BY MARRIOTT DUBAI, GREEN COMMUNITY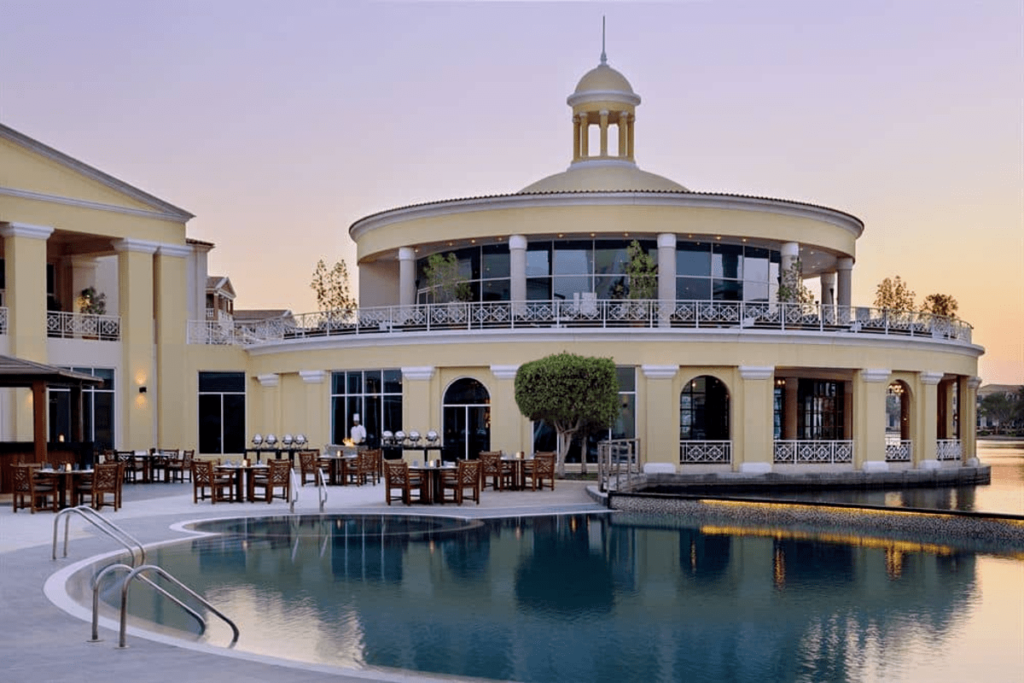 Guests staying at this excellent hotel near the DIP metro station on the Route 2020 line may easily commute to the Expo 2020 site. It also offers stunning lake views, excellent dining, and world-class amenities.
Prices –

from

AED 830

Location: Green Community Village, Dubai
Contact: +971-4-885-2222
METROPOLITAN HOTEL DUBAI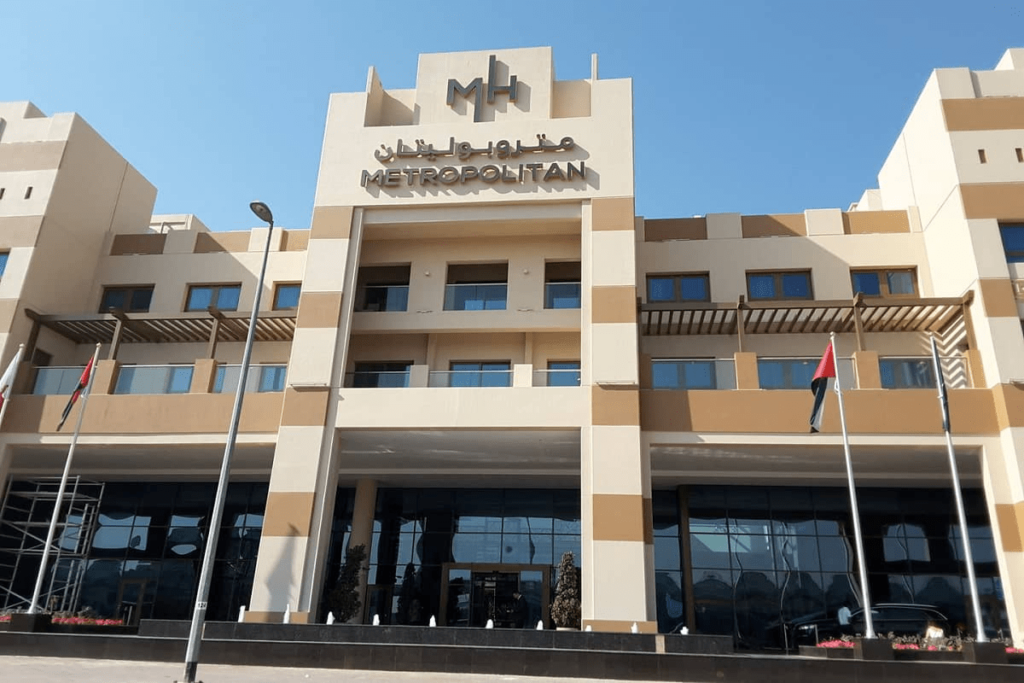 Our next recommendation is the famous Metropolitan Hotel Dubai, just a short distance from the Expo 2020 site. There are amenities like a spa, steam room, a sauna pool, and a gym available to guests. The development is situated on Sheikh Zayed Road, providing easy access to all of Dubai. It is also close to the Expo 2020 site, approximately 20 minutes away.
Prices –

from

AED 400

Location: Sheikh Zayed Road Exit 41, Al Thanya Street, Dubai
Contact: +971-4-343-0000
Time to commute: 20 minutes
ABAR HOTEL APARTMENTS DIP-1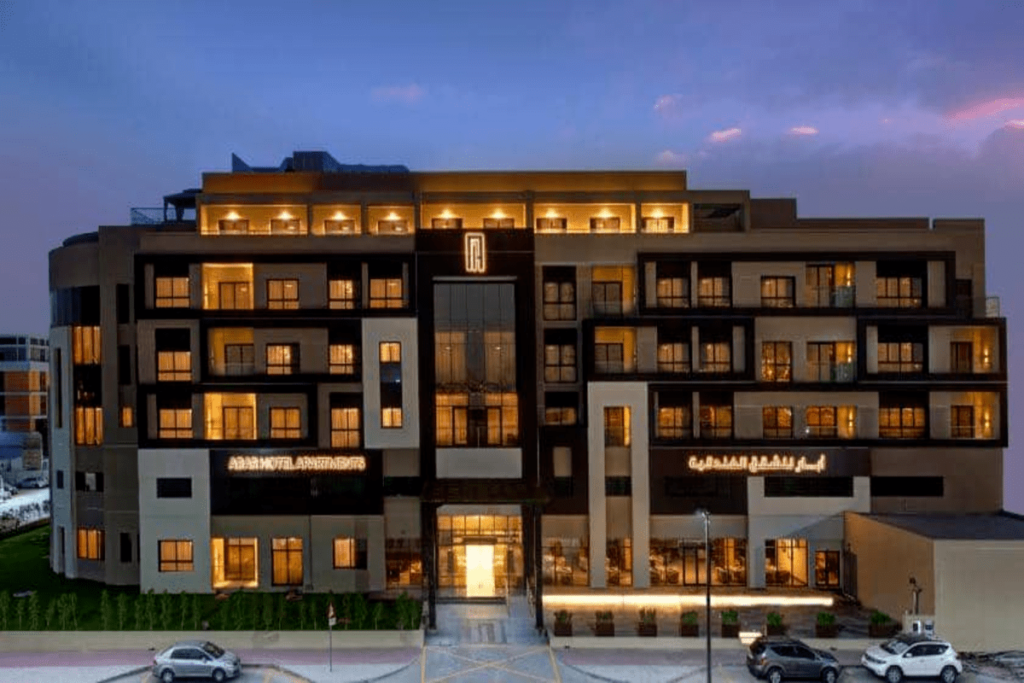 You can book this hotel apartment for a prolonged stay at a very reasonable price, as the facilities are excellent. You could potentially make this your team's home for all of Expo 2020 without breaking the bank. It won't take them long to get to the site either as it is within 10 minutes of reach.
Prices –

from

AED 550

Location: Dubai Investments Park 1
Contact: +971-4-881-1999
Time to commute: Within 10 minutes
STELLA DI MARE DUBAI MARINA HOTEL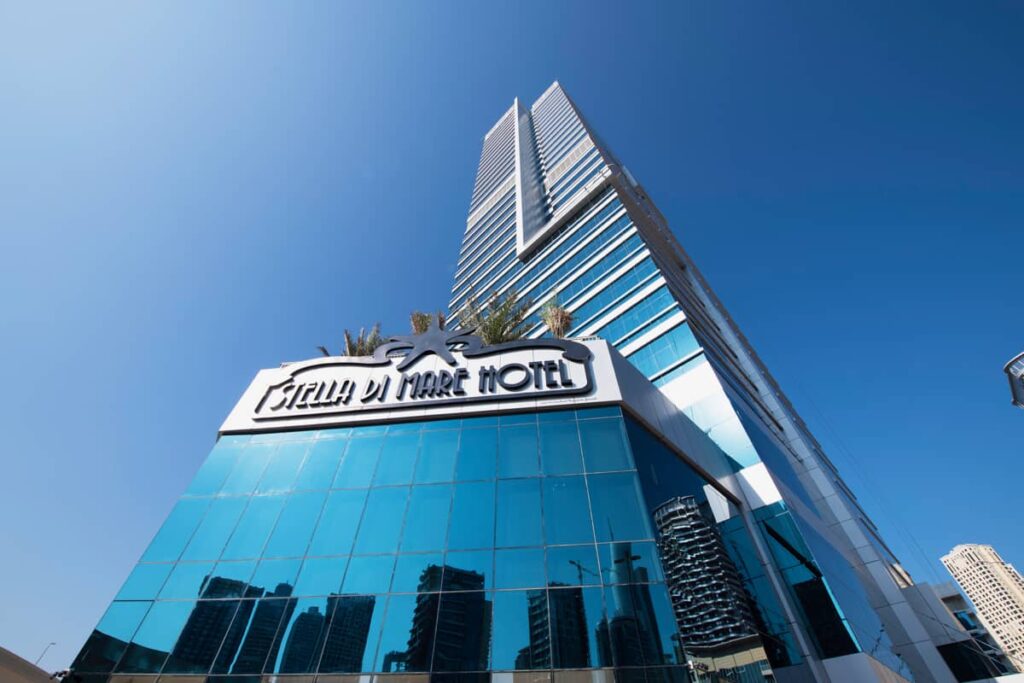 Here you will be able to find suitable accommodation that fits your budget among the 369 rooms available. These rooms will undoubtedly impress you with their Art Deco style. In addition, you will enjoy personalized services throughout the expo 2020.
There is a fantastic Indian restaurant in the hotel, Headlines Premier, and this restaurant ranks among the best in Dubai Marina. It is located roughly 15 minutes away from the site.
Prices –

from

AED 770

Location: Al Mattla'ee Street, Dubai Marina, Dubai
Contact: +971-4-563-5555
Time to commute: about 15 minutes