Sharjah, which is frequently referred to as the cultural centre of the United Arab Emirates (UAE), is home to a wide variety of breathtaking structures and outstanding locations. Sharjah is an unrivalled destination for anyone who is interested in learning more about the history and sophistication of Arabic art and culture.
Not only are the sights in Sharjah great, but the best part is that you can go there with your entire family—including the kids and the grandparents. As a result, it's regarded as one of the top family-friendly vacation spots in the UAE.
You can thank us later for providing this list of the top 10 stunning locations to see in Sharjah.
1. Sharjah Museum Of Islamic Civilization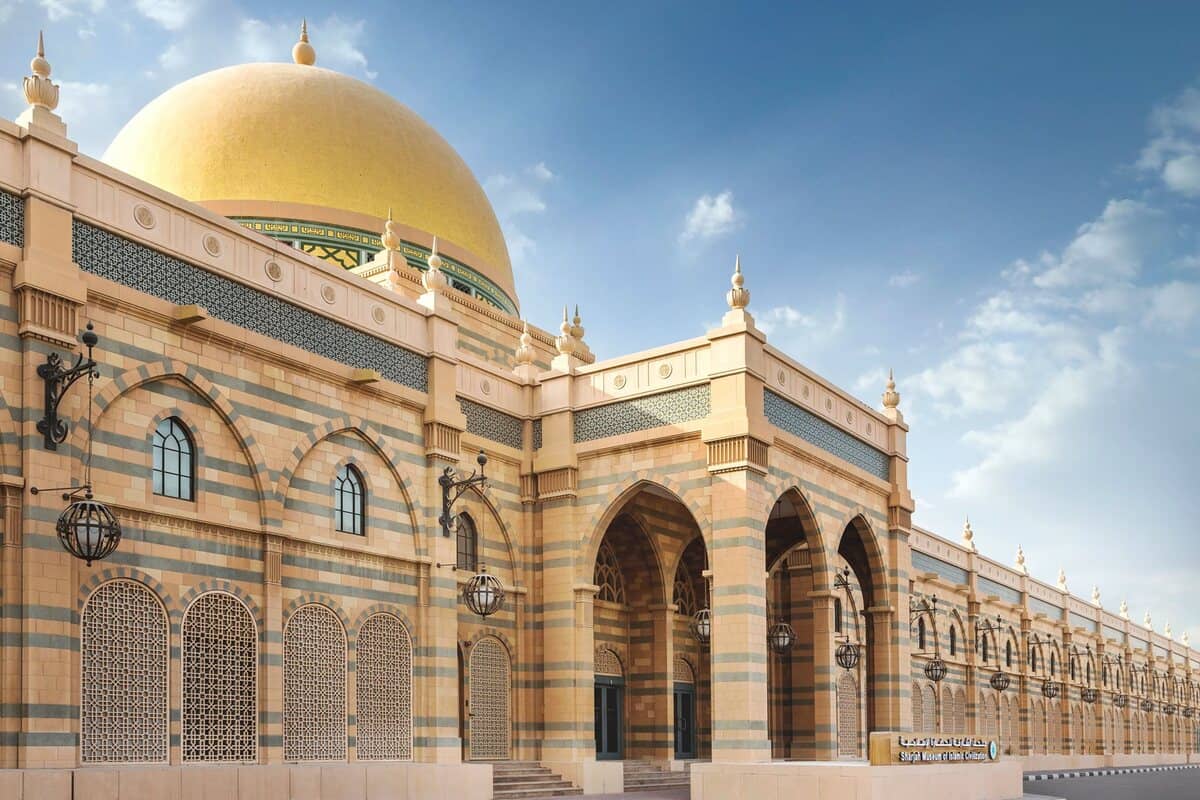 At the vast and stunning Sharjah Museum of Islamic Civilization, dive into the origins of Arab and Islamic civilization. Visit this fascinating location to discover more about Islamic ceremonies, antiques, textiles, and much more.
The Museum's two levels house a variety of historical and cultural items.
The significance of the hajj is also discussed on the ground floor, along with the scientific achievements of Muslims in subjects like astronomy and mathematics. A chronicle of artwork and artefacts from the Islamic culture going back at least 1,400 years is displayed in galleries on the upper floor.
2. Sharjah Science Museum
You must take your children to this great museum if you have any. It is among the top attractions in Sharjah, especially for kids. The entire museum is created in a style that will captivate children for a long time. There are many enjoyable activities available, including those that improve grip strength, balance, and other skills. A wonderfully amazing planetarium that children will undoubtedly enjoy is also housed in the museum.
3. Al Qasba
Al Qasba is the ideal place to unwind and spend some quality time with your family and children because it is situated right in the centre of Sharjah. The lovely location provides a range of alternatives, including kid-friendly play areas, fine dining restaurants, and entertainment areas.
Numerous entertainment options are available here, including theatres, Abra rides, the musical fountain, the Kids Fun Zone, and the Etisalat-Eye of the Emirates Ferris Wheel, which offers a breathtaking view. Due to the abundance of restaurants and shops present here, you will feel particularly connected to Arabian culture while exploring and enjoying this lovely location.
4. Sharjah Aquarium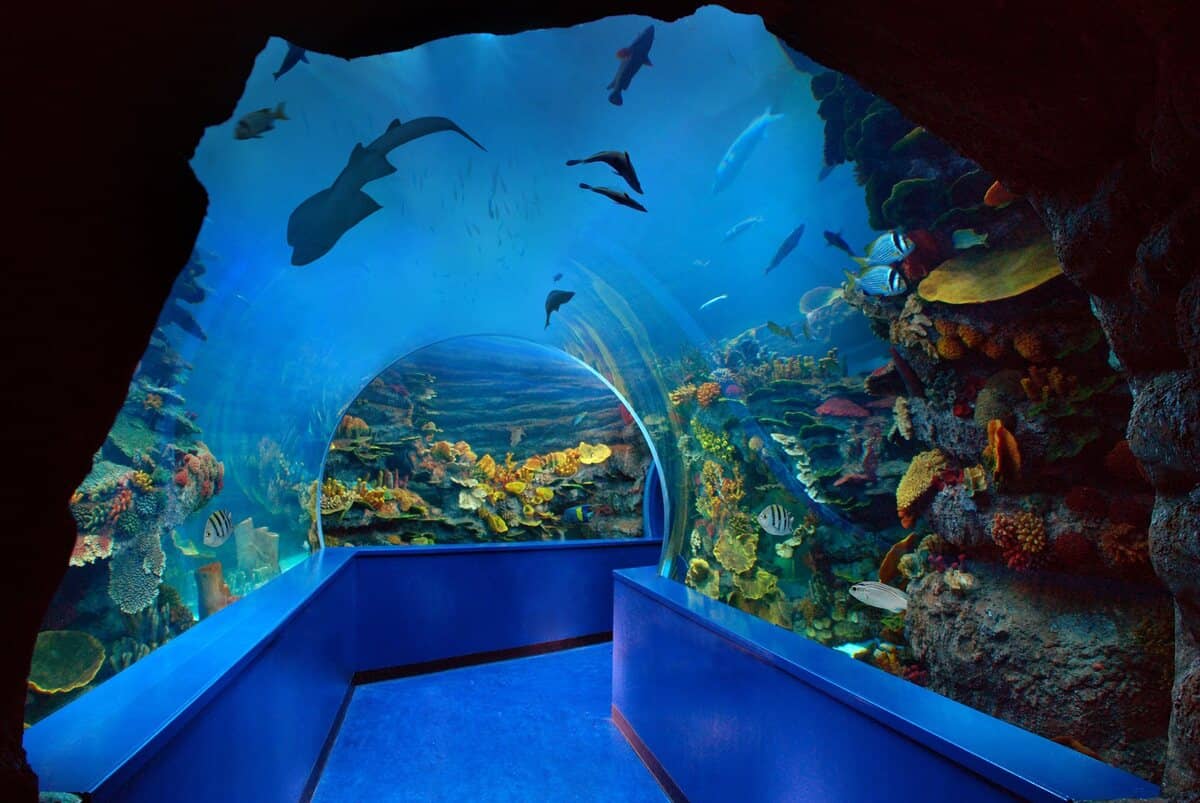 The Sharjah Aquarium is one of Sharjah's most picturesque locations, where you can take your family to see a variety of aquatic life. You can have a close look at the local fish species and learn about the history of Sharjah's coasts and ports while exploring this fascinating unseen deep-sea environment.
In this stunning aquarium, you may enjoy viewing more than 100 different species, including the fascinating clownfish, light-as-air seahorses, sea rays, and even reef sharks.
5. Khalid Lagoon
Khalid Lagoon, the third-highest fountain in the world, is situated in the middle. You'll sense calm as you've never experienced watching it; this Sharjah sightseeing is a magical experience in and of itself. It is also regarded as one of Sharjah's most stunning sites to visit at night. It's overwhelming to watch such a magnificent fountain shoot water up to a hundred-meter heights. You can go here with your significant other to have a romantic evening and spend some quality time together.
Also Read: Waiting in a public parking lot in Sharjah? You still need to pay
6. Sharjah Natural History Museum and Desert Park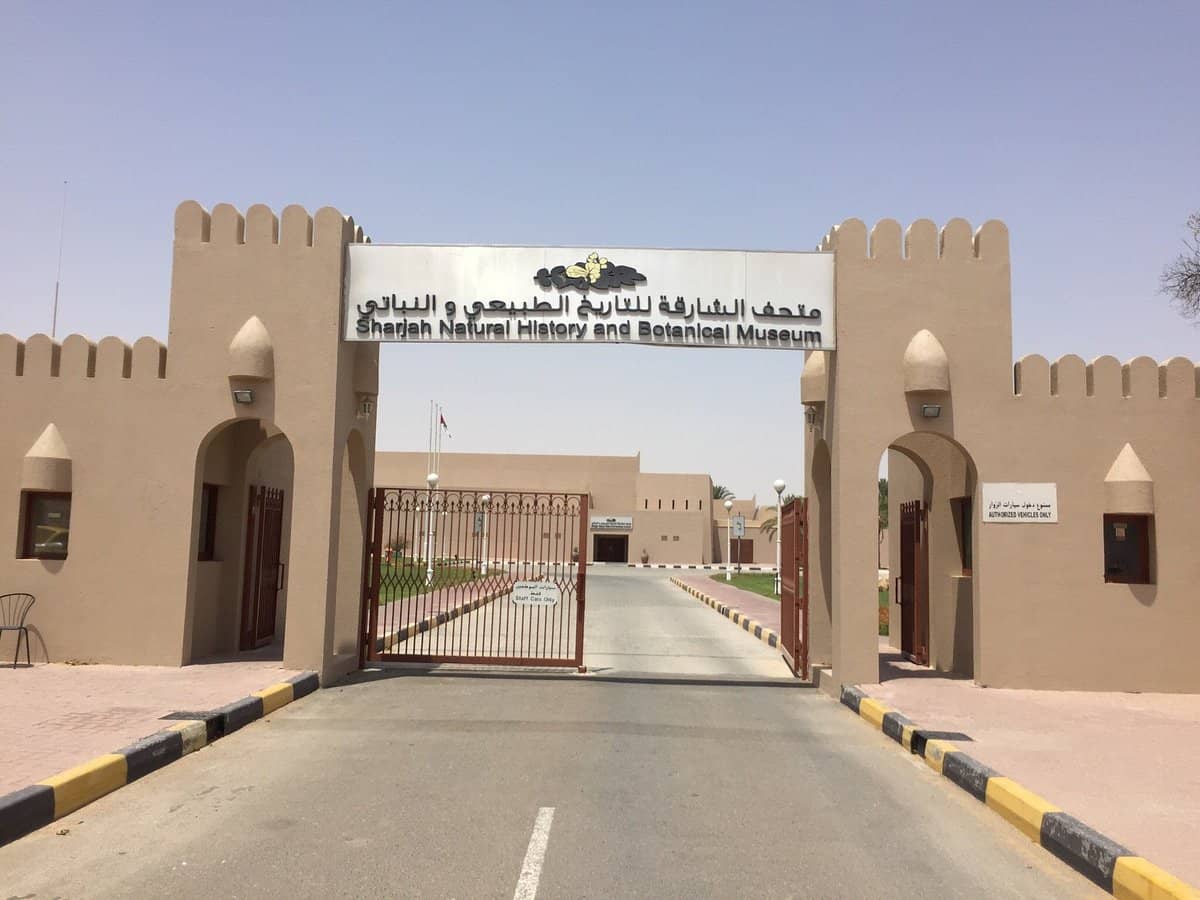 Another entertaining spot that your children will adore Take them to impart some knowledge about the different plants and animals found in the UAE. Children can play with all the farm animals at the museum's children's farm, which is also located there. In the Geology Hall, excellent audio-visual shows will take you on a journey through the history of life on Earth.
7. Sharjah Desert Park
Through the Sharjah Desert Park, Sharjah not only protects the region's endangered wildlife but also its art and culture. Sharjah Natural History and Botanical Museum, Arabia's Wildlife Center, and Children's Farm are the three divisions of this desert park.
You may learn a lot about the local flora and animals at the museum. A nature preserve, the wildlife centre is home to a variety of creatures from the Arabian region. Your children can feed and pet domestic animals like cows, goats, lambs, and camels at the Children's Farm. This may be the ideal method to introduce the younger members to nature. It also runs a children's library and hosts a number of awareness-raising events. The Breeding Center for Endangered Arabian Wildlife and a floral garden are also located in the desert park.
8. Al Noor Island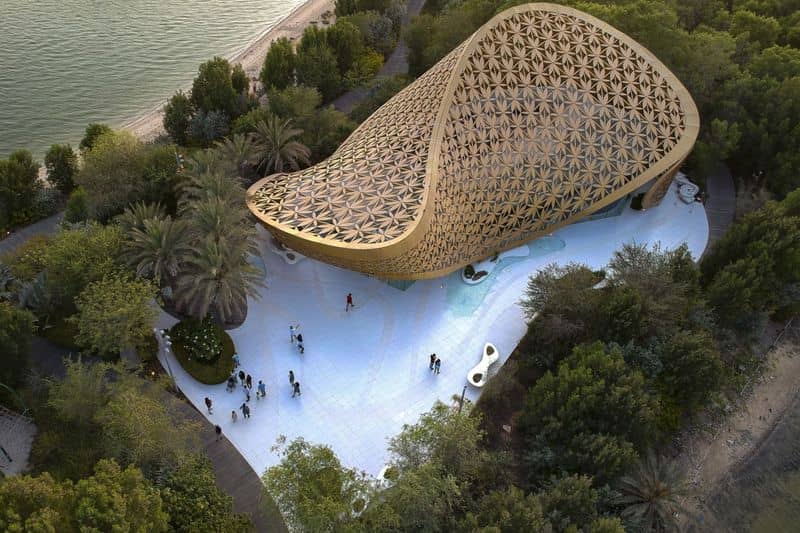 In the centre of the Khalid Lagoon is the lovely oasis that is Al Noor Island. It is perfect for individuals who desire to spend time with their families in a meaningful way. The Literature Pavilion, Art Park, Butterfly House, and lovely garden are all very different worlds.
Another activity to anticipate is the nightlife of Al Noor. Over 500 butterflies from more than 20 species can be found in the Butterfly House. Al Noor Cafe and a playground are situated on the island. With its vibrant neon signs and fairy lights, the entire island has a magical appearance at night. The buildings, bridges, trees, and walkways are lit up by luminescence.
9. Blue Souk
The Sharjah Central Souk, also known as the Blue Souk, was founded in 1978 and is the ideal place for shopaholics. There are more than 600 stores in this two-story market. In this historic market, you can find anything from electronics to antiques. This market is well-known for its carpets, handcrafted jewellery, perfumes, and Kashmiri shawls. Some of the products are imported directly to meet local demands in Iran, Morocco, Syria, Pakistan, and India.
Visit Sheba Iranian Carpets or Carpet World for beautiful carpets. Both RB Jewellery and Al Abyad Jewellery are well-known for their Bedouin jewellery. You can also sample attars from Qarya and Junaid fragrances.
10. Sharjah Rain Room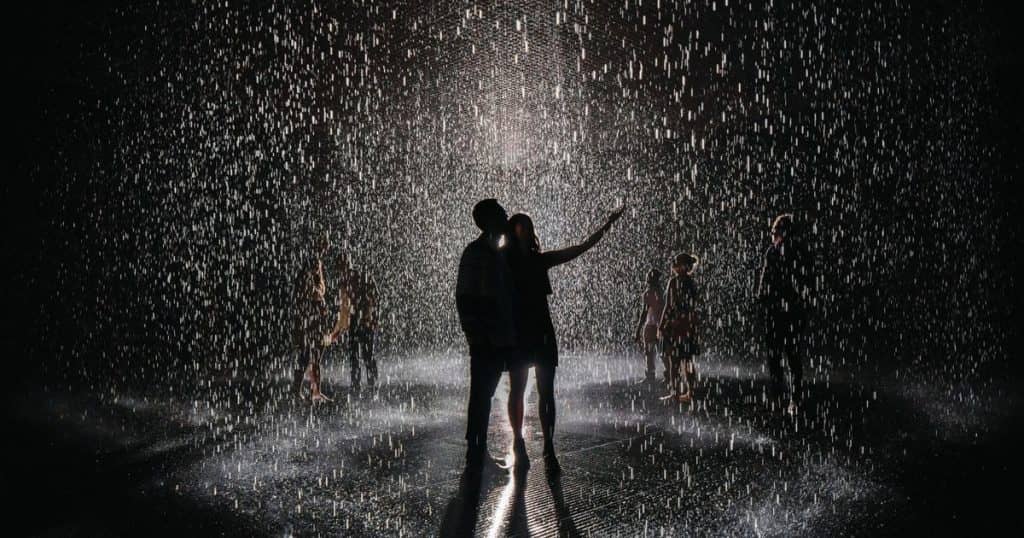 In Sharjah, the Rain Room offers a singular opportunity to navigate a downpour without even getting wet. The Sharjah Art Foundation, which is based in the Al Mujarrah area, is responsible for curating this exhibit. You can reserve a time slot here, and you'll have 15 minutes to discover this masterpiece. Are you a fan of silhouettes? Standing here in the rain will give you the ideal silhouette effect. You should take as many pictures as you can to post on Instagram. However, it is not permitted to film or take pictures for commercial purposes at this project.