In Dubai, one of the most famous landmarks is Burj Al Arab, which resembles a sailboat. This iconic building is more than just its unique design. Known as the world's most luxurious hotel, Burj Al Arab lives up to its reputation for not just beauty and art, but also breathtaking experiences. This structure stands out among the city's many glittering and glamorous skyscrapers because of its elegant design.
Designed to symbolize the splendor of Dubai, the Burj Al Arab was designed to look like a sail from a dhow cruise. As a result, it has become a distinguishable architectural marvel and a symbol of modern Dubai. Moreover, it is one of the tallest hotels in the world. With numerous honors for its service and hospitality, Burj Al Arab has been located on Jumeirah Street on its own island.
Its Design:
Architect Tom Wright designed this grand structure, which used the outline of the Vasco da Gama Tower in Portugal and the Uruguayan architect Carlos Tot to design the building. With a height of 321 meters (1,053 feet), the hotel has at least 250 columns that go 45 meters under the sea. Surprisingly, Burj Al Arab is built on sand, not rocks.
Construction:
Hotel construction began in 1994. The project attracted an estimated 2,000 workers at all times. The project involved over 250 designers from the United Kingdom, the United States, and Dubai. Providing the hotel with a stable base took two years, and the last three were spent building this outstanding structure.
In its launch year, it was the world's third tallest hotel. It stands 14 meters taller than the Eiffel Tower in Paris. Hotel Jumeirah is located approximately 280 meters off Jumeirah Beach, connected by a curving bridge to the mainland.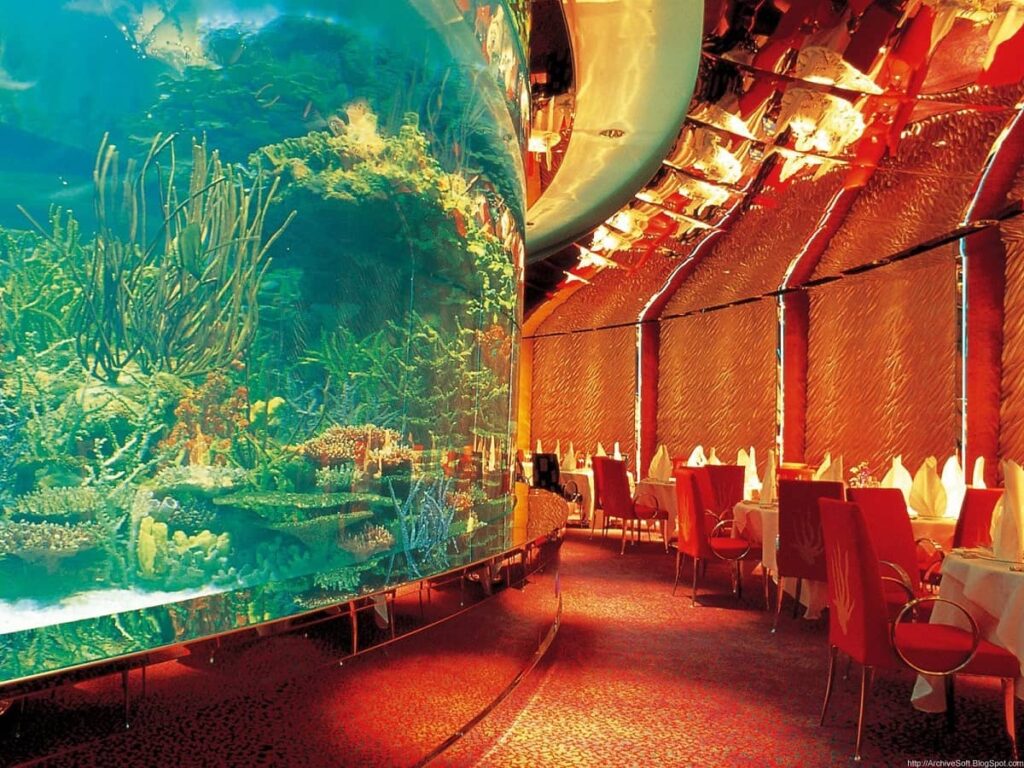 What makes this hotel so exceptional?
The following are some surprising facts about Burj Al Arab:
Burj Al Arab stands at 321 meters, which makes it the third tallest building in the world. Although most of its height is covered by space. 

It is located approximately 280 meters offshore from Jumeirah beach and is connected via a curving bridge to the land. The general structure is well crafted to resemble the sail of a ship.

This beautiful hotel has been rated the world's only 7star hotel for its complexity and luxurious lifestyle.

The masterwork was initially intended to serve as a symbol for Dubai. It was Tom Wright who came up with the design and took on the challenge to create a World-class building that epitomizes Dubai's excellent image.

In addition to the 250 magnificent designers from the United States, U.K., and Dubai, over 3000 companies and contractors played a part in building the hotel. An excellent structure was built over a period of two years and three years to give the island stability in the shore waters. The building was completed by 1st December 1999.

In general, more than 60,000 cubic meters of concrete were needed to construct the tower, along with more than 900 tons of steel.

Materials used in the hotel's interior are of the highest quality. The unique carpets, rugs and marble sourced from Brazil, India, and Italy, as well as the unique doors from Dubai all, contributed to the interior design.

In order to decorate the interior of the building, gold leaves were used. The gold leaf is estimated to measure 1,790 meters.

Despite being enormous, Burj Arab only has 28 double-story floors that contain more than 200 suites. There is a wide range of suite sizes, from the smallest (169 square meters) to the largest (780 square meters). There is one Royal Suite meant for a Maharaja. A cinema room, two master bathrooms, full-size Jacuzzis as well as rain showers with five heads, and a library complete with an exquisite majlis design lounge round out this unique property.

Moreover, the hotel offers 142 luxury one-bedroom suites, 18 panoramic suites, 28 luxury two-bedroom suites, 4 club suites, 2 presidential suites, and 2 royal suites.

There is an Atrium inside the hotel, which provides a warm, natural light flanked by golden columns. Its middle is marked by a fountain with a 42-meter-high waterfall, which will leave you speechless.

In the hotel lobby, there are three aquariums per side. There are 50 different species of fish inside the aquarium. It is incredibly amusing to look at these beautiful creatures since they are so delightful.

The ceiling in Junsui lounge is adorned with 29,000 Swarovski crystals designed to represent the Milky Way galaxy.

Located 200 meters above the Persian Gulf, the Al Muntaha Restaurant will amaze you. A magnificent view of Dubai can be enjoyed from the restaurant. Also, the elevator is exceptional because of its panoramic view.

Al Mahara Restaurant is located in the same hotel. With a seawater aquarium capable of holding 990,000 liters of seawater, this restaurant is exceptionally luxurious. In the aquarium, a female shark has given birth consistently for four years (this has never been documented before on sharks).

The Talise Spa offers the best of high-end luxury, while providing utmost perfection. Since 2014, the hotel has consistently won the best luxury hotel spa award.

Did you know that the Burj Al Arab's terrace was shipped from Finland to Dubai? The structure was built in a cruise ship before being transported to Dubai in six different pieces and assembled there.

In addition to showing Dubai's incredible culture, the Burj Al Arab is featured in most movies such as Mission Impossible – Ghost. The hotel is truly an impressive building in Dubai and throughout the world.
For Burj Al Arab bookings, you can visit the official website or call +971-4-301-7777.