Could it be that 2021 is already here? This year feels like it went by so quickly. There is some good news, however. The Dubai events for December 2021 are fantastic! The Dubai December 2021 event calendar has something for everyone, from concerts to acrobatic shows to retail sales and sports competitions. Find out more.
December 2021: Biggest Events In Dubai
Commemoration Day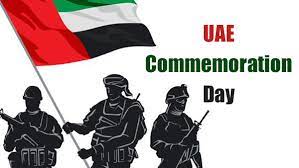 UAE commemorates fallen soldiers' sacrifice on this day. It is usually celebrated a day before national day. UAE will, for instance, celebrate Martyr's Day on 1st December this year. This will be the last government holiday in the UAE in 2021.
Date: 1st December 2021

Location: Citywide
UAE National Day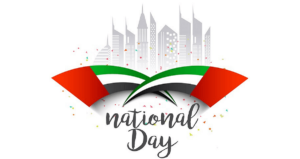 As the UAE celebrates its 50th anniversary of independence today, let's salute this milestone with aplomb and style. Every year on 2nd December, the UAE celebrates its National Day.
The city's locations are adorned in colors of red, green, black, and white. Apart from decorations, there are also cultural events, concerts and raffle draw to celebrate the country's national day.
In 1971, the rulers of all seven emirates signed an agreement to create the United Arab Emirates, which we now call the UAE. Every year, the 2nd of December marks the country's official nationalization and is celebrated as a public holiday.
Dates: 2nd December 2021

Location: Citywide
Christmas 2021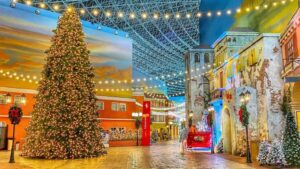 Christmas is just around the corner. Have the sleigh bells started ringing yet? Are you ready for the big event or do you need a few more days? To help you fill your festive boots, Dubai offers Christmas day brunches, dinners, shopping deals, and more.
Dates: 25th December 2021

Location: Citywide
New Year's Eve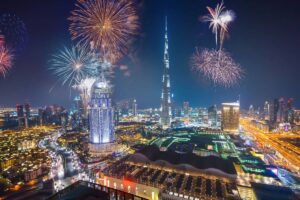 Dubai's New Year's Eve sets the scene for extraordinary celebrations. Join us in celebrating New Year's in Dubai as the clock strikes 12 on 31st December 2021! With record-breaking fireworks, glamorous beach galas, and plenty of other festivities, 2022 will be a year to celebrate!
Date: 31st December 2021

Location: Citywide
EXPO 2020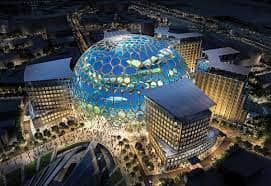 Expo 2020 will take place in December 2021. Expo 2020 features several wow-worthy pavilions, each themed around the themes of sustainability, mobility, and opportunity. The World Expo 2020 offers a glimpse into the future of our planet through theme weeks and educational programs.
Dates:

Throughout December 2021

Tickets

: AED 495 (visitors aged 18-59)  | Free for students, senior citizens (60+), and kids (6-17 years)
Entertainment And Fun Events In Dubai For December 2021
The Laughter Factory's 'best Christmas Party In The World, Ever!'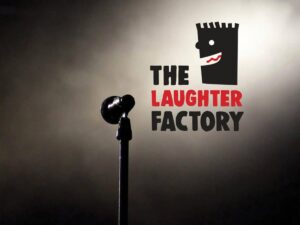 With an exciting line-up of internationally renowned comedians, The Laughter Factory is back. You're invited to an outrageously fun night out this December with your favorite comics: Chas Elstner, Brad Upton, and Jimmy Mcghie, as they hit the stage in four different locations in Dubai. Tickets start at AED 160 on The Laughter Factory's official website.
9th December 2021 – 10th December 2021: Movenpick JBR

15th December 2021: Zabeel House by Jumeirah, The Greens

16th December 2021: Grand Millennium Barsha Heights

17th December 2021: Studio One Hotel
Timings:

Starts at 08:30 pm

Tickets

:
General Admission
 Deals at Movenpick JBR & Grand Millennium TECOM
Package A: AED 295 Show Ticket + A food item + bucket of 4 beers or a bottle of wine/4 spirits and mixers

Package B: AED 220 Show ticket + A food item + 3 soft drinks
Contact

: +971-50-878-6728
Don Moen Live In Concert
Enjoy a delightful evening at Coca-Cola Arena this December as Don Moen, the uber-popular American singing sensation performs live. Watch your favorite singer perform stellar songs such as God Will Make a Way, I Offer My Life, and Our Father.
Dates: 18th December 2021

Location: Coca-Cola Arena

Timings: 08:00 pm

Tickets: From AED 95

Contact: +971-800-223-388
The Sound Of Christmas At Dubai Opera
This festive season, Dubai Opera Big Band presents a show-stopping performance featuring your favorite Christmas songs. The band will be led by Adam Long and feature twenty-five of the UAE's best jazz musicians. Experience your childhood Christmas memories with Jingle Bell Rock, Feliz Navidad, Santa Baby or All I Want for Christmas Is You at Dubai Opera!
Dates: 21st December 2021 – 22nd December 2021

Location: Dubai Opera

Tickets: From AED 95

Contact: +971-4-440-8888
Art And Culture Events In December 2021
Anna Karenina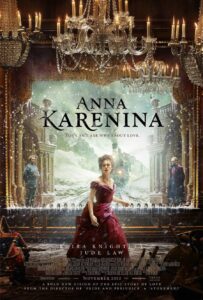 Have you read Leo Tolstoy's novel Anna Karenina? Ballet performance by Boris Eifman will provide a visual representation of the work. However, even if you haven't read the novel, get ready to be amazed as Eifman captures the emotion of the protagonist Anna with light and graceful movements at the Dubai Opera. It is one of the most awaited performances at the Dubai Opera.
Dates: 2nd December 2021 – 4th December 2021

Location: Dubai Opera

Tickets: From AED 340

Contact: +971-4-440-8888
Al Wasl Opera
Al Wasl Opera is another exciting event scheduled at Dubai Opera. Al Wasl literally means 'the connection' in English. This opera will demonstrate how we can all channel sustainability. This program was commissioned by Expo 2020, and it will bring together the best operatic talent. The theme of Expo 2020 – Connecting Minds, Creating the Future – will be celebrated by more than 100 musicians and artists. Al Wasl Opera will be performed in English.
Dates: 16th December 2021 – 19th December 2021

Location: Dubai Opera

Tickets: From AED 300

Contact: +971-4-440-8888
The Bootleg Blue Brothers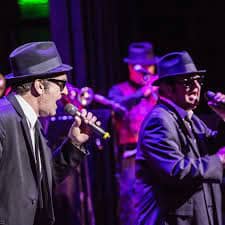 Are you familiar with The Blues Brothers? They're coming to The Theatre by Queen Elizabeth 2 (QE2) this December, promising a fun night out! With more than 30 memorable classic songs, they celebrate 40 years of successful production.
Dates: 10th December 2021

Location: The Theatre by QE2

Tickets: From AED 108

Contact: +971-4-440-8888
You can also attend key Coca-Cola Arena events in Dubai, such as:
Sleeping Beauty: Ice Show

: 4th – 5th December, 07:00 pm

Probellum Revolution

: 11th December, 05:10 pm

HC Avangard vs HC AK Bars

: 3rd December, 05:00 pm
Sports And Fitness Events In Dubai
Emirates Airline Dubai Rugby Sevens 2021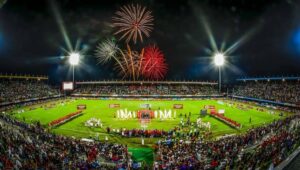 Do you like rugby? This year's 51st edition of the annual rugby tournament will be held in Dubai from 2nd to 4th December. Both men and women will be competing in seven competitions to win the prestigious title. There is no doubt that it is one of the most exciting sports events in Dubai.
Dates: 2nd December 2021 – 4th December 2021

Location: The Sevens Stadium, Al Ain Road

Tickets: Thursday free entry | Friday AED 400 | Saturday AED 375 | Weekend Admission AED 475

Contact: +971-4-234-8885
Fide World Chess Championship 2021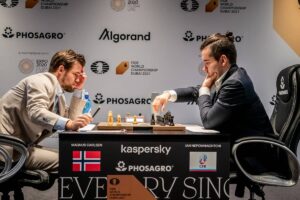 In the battle for the title of Fide World Chess Champion 2021, you can watch the current world champion Magnus Carlsen and Ian Nepomniachtchi in action. The competition runs until 16th December. It will be exciting to see who wins!
Dates: Until 16th December 2021

Location: Dubai Exhibition Centre