Dubai: From now on, your face and Emirates ID will be linked when you visit a bank or government office. An Emirates ID will no longer need to be scanned; a facial recognition system will identify you within three seconds. Federal Authority for Identity and Citizenship (ICA) has launched an updated version of facial recognition system for the digital certification portal.
This is a new generation of digital certification services based on facial recognition that will replace ID cards.
As part of the UAE's 'Go Digital' initiative, which aims to digitalize government service centers, the reformed digital certification is an initiative in the UAE's 'Year of the 50' project.
Prior to this announcement, the ICA had announced upgrades to the Emirates ID, with new features, including a 3D picture using laser-printing technology to show the cardholder's date of birth.
Is facial recognition available to everyone?
All Emirates ID cardholders over the age of fifteen are eligible to use this service.
 Passport numbers and unified numbers, also known as UIDs, are used to generate your facial prints, which are nine-digit codes located on the residence visa page of your passport.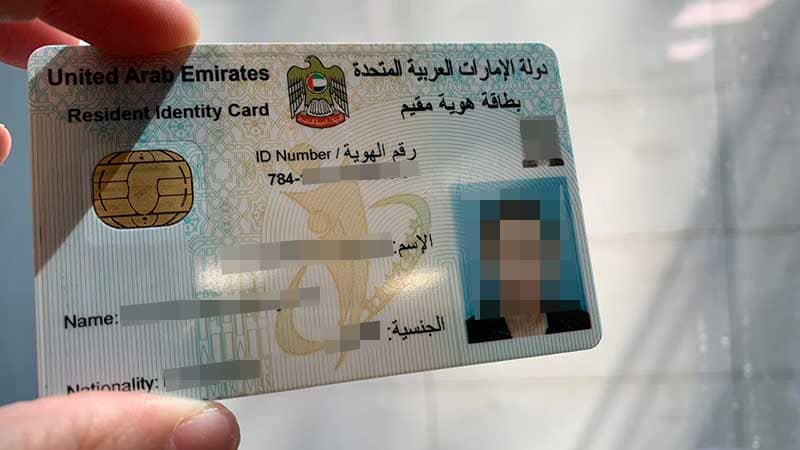 How does it work?
Private and public services will be able to read your face print instead of reading the data on your passport or ID card. The digital certification system is available in the following sectors:
Banking

Healthcare

Business sectors

Government and public entities
The procedure for government customer service centers
Here is how the facial recognition technology will be used in government customer happiness centers:
A facial recognition camera will be used by an employee at the station.

The system will match your face print with your Emirates ID.

When matched, you will receive a One-Time Password (OTP) that must be given to the employee.

Then, he or she will enter the OTP. As soon as the OTP is entered, the digital verification service will display information about your residency, as well as your family and dependent tree, which will show family members under your sponsorship as well as other details regarding your identity and citizenship.
The use of facial recognition in self-service machines and smart apps
A facial recognition system will also be used at self-service machines and on smart apps, allowing you to log in or create an account on any government smartphone app using facial recognition.
By this, government procedures can be further streamlined, and applicants can apply for numerous services without needing to visit a customer happiness center.
Applicants can apply for Emirates ID, residence, and citizenship through the 'ICA UAE' smartphone application, which is available for Apple and Android devices.