This year starts with a positive perspective and also the well-being of everyone and so far we have successfully reached till march and so let's celebrate this three month in April as the 4th month of the year is upon us with an array of fantastic Dubai events in April 2021. Let's go through the events for this month.
CELEBRATE THE HOLY MONTH OF RAMADAN 2021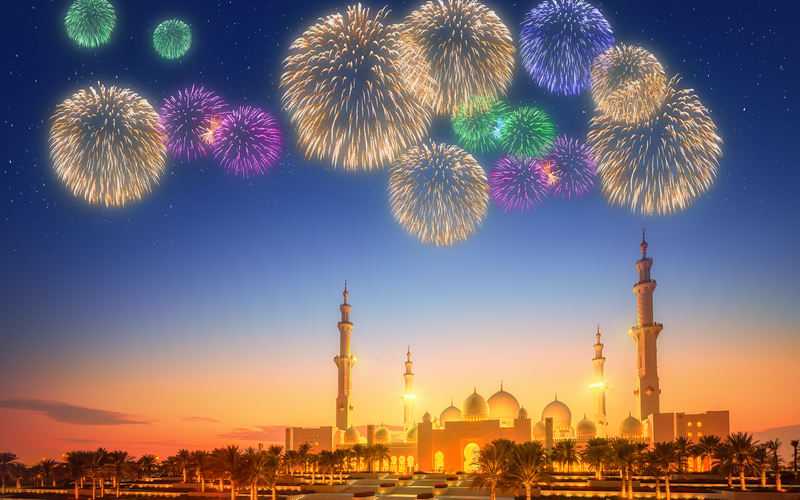 Let's cherish and welcome the holy month of Ramadan this April in Dubai. Let's join in the spiritual festivities with a spirit of togetherness during the holy month.
Date

: From 12th April 2021 (Subject to the sighting of the moon)
SPORTS EVENTS IN DUBAI FOR APRIL 2021
DUBAI WATERSPORTS FESTIVAL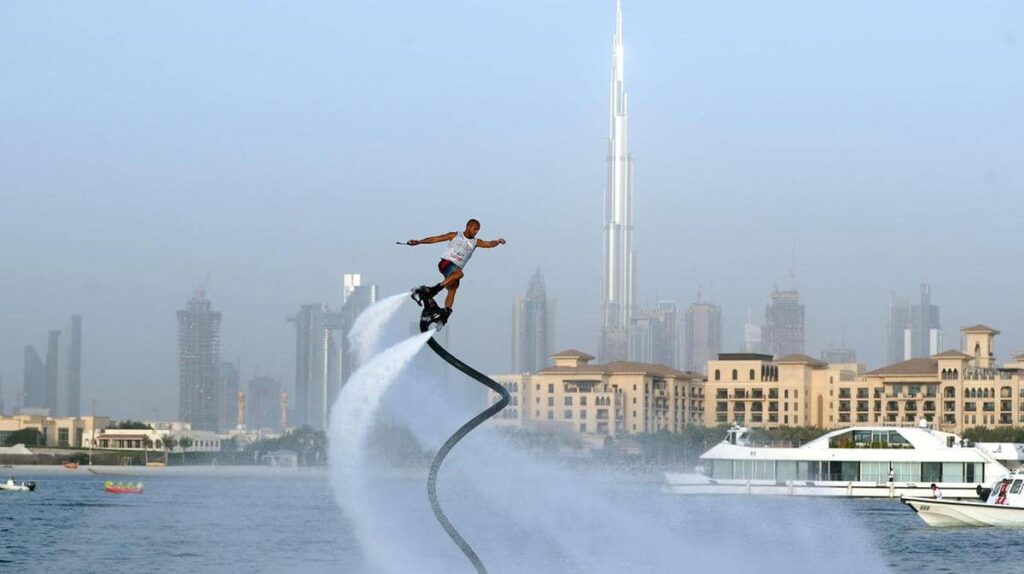 Check out these amazing watersports festivals in Dubai. This festival includes a number of seafaring challenges which is available for everyone. So save the date and enjoy the thrill of various watersports in a safe, controlled environment!
Date: Until 2nd April 2021
Location: Al Mamzar Beach Park
EEC COMPETITION LEAGUE AT THE EMIRATES EQUESTRIAN CENTRE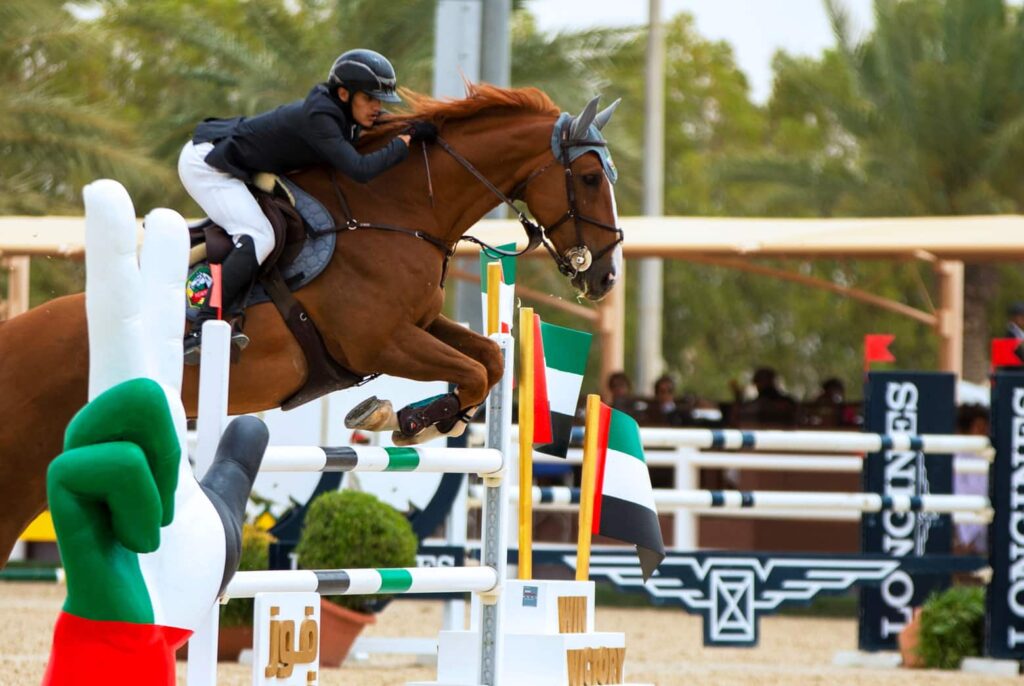 The last event of this year's Emirates Equestrian Centre Competition League will take place on the 5th of April at the Emirates Equestrian Centre. The contest shows the raise of high-quality show jumping in Dubai.
Date: 5th April 2021 (Training Show League for Dressage and Jumping)
Location: Emirates Equestrian Centre
Contact: +971-50-558-7656
DUBAI CUP 2021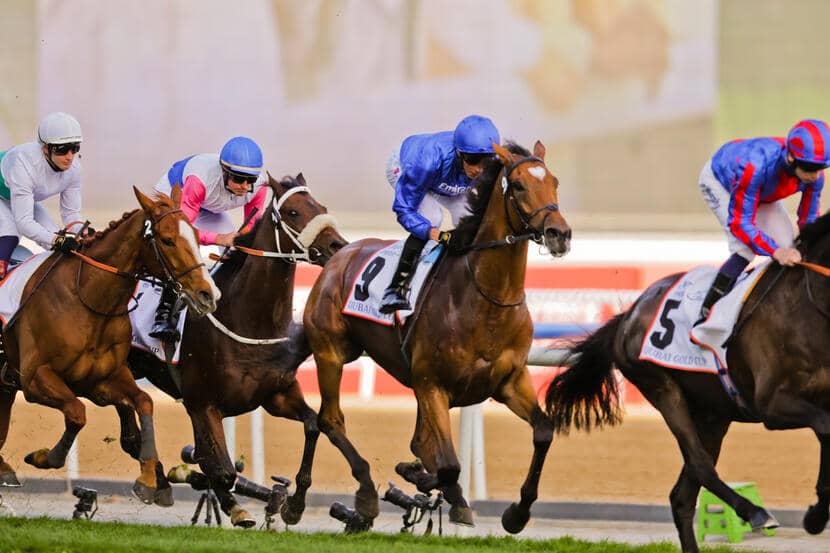 Witness the competition in the final championship of Dubai Polo Gold Cup 2021 at the avant-garde Al Habtoor Polo Resort and Club! It will feature some of the most high-profile polo players from all over the world.
Date

: 9th April 2021-16th April 2021

Location

: Al Habtoor Polo Resort and Club

Cost

: Free

Contact

: +971-4-436-2222
Adding to this there are other sports events in Dubai for April as well.  These include:
VIP Cycling Challenge –

Until 1st Oct

Run at Meydan Tracks –

Until 1st Oct

Grit+Tonic Triathlon at Mamzar Park –

Until 22nd Oct
ENTERTAINMENT EVENTS IN DUBAI FOR APRIL 2021
THE LAUGHTER FACTORY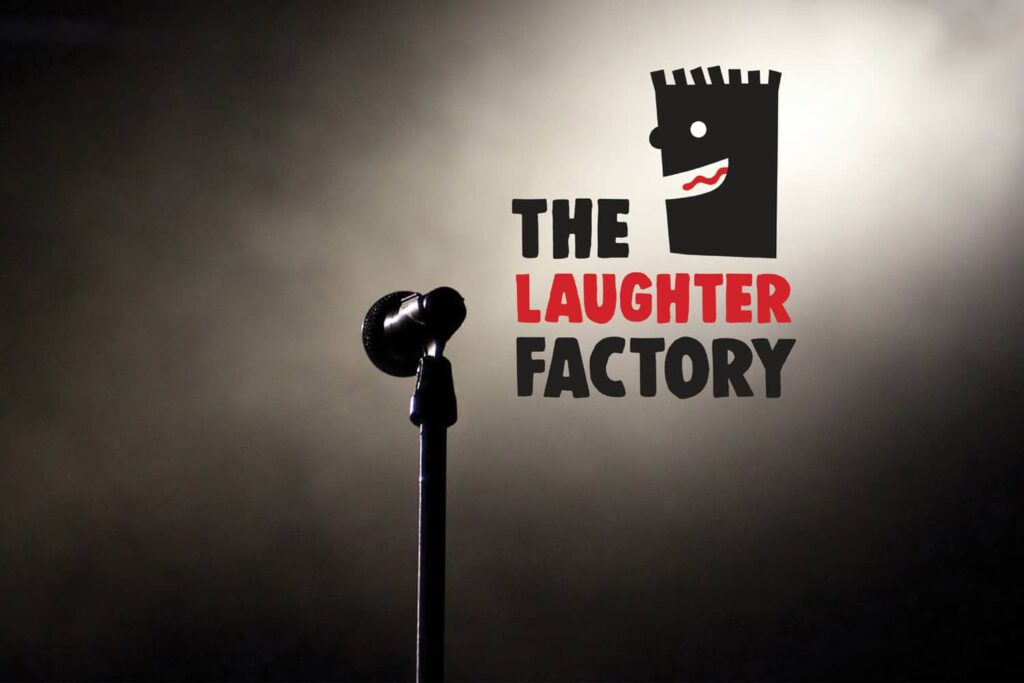 Let's save the date and welcome a power-packed performance this April in Dubai. Featuring some rising comedians, the show is set for gags and riotous comedy! Join Ron Jasol, Victor Patrascan, and Andre De Freitas at Dubai World Trade Centre and Queen Elizabeth 2 (QE2) as they unleash a barrage of laughter on you!
Date:

1st April 2021- 2nd April 2021

Location:

Dubai World Trade Centre (1st April) |Queen Elizabeth 2 (2nd April)

Cost:

From AED 160

Contact:

+971-4-526-8888
LOL COMEDY SHOW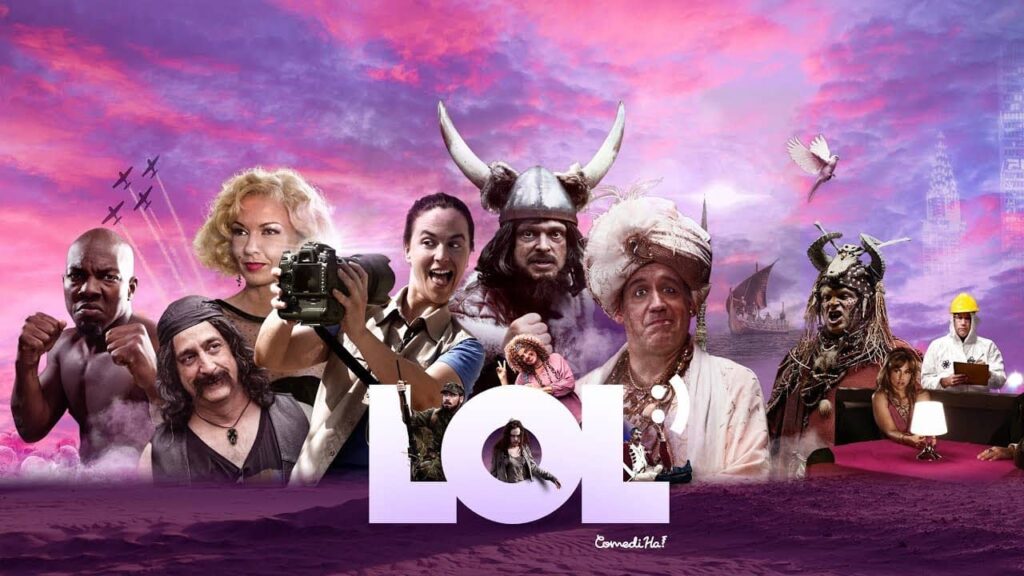 For this event, we will welcome two Indian comedians to take up the stage this April in Dubai. This event will feature Mumbai-based Sundeep Sharma and navy-commander-cum-humorist Manish Tyagi. So save the date and let's do advance booking in order to enjoy the evening without any hindrance.
Date

: 2nd April 2021

Location

: Mall of the Emirates

Cost

: From AED 150

Contact

: +971-52-778-2424 
POPULAR FOOD EVENTS IN DUBAI
DUBAI FOOD FESTIVAL 2021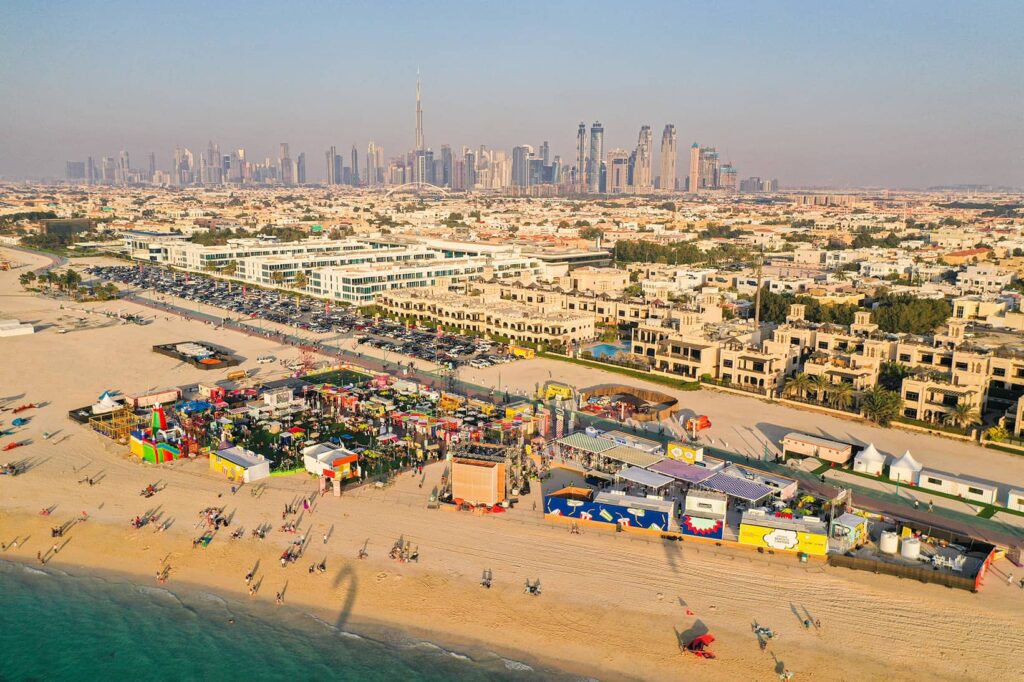 This is one of the region's biggest food celebrations called the Dubai Food Festival (DFF).  This festival will have gastronomy, showcasing different types of delicious treats masterclasses, and guided food tours. These dishes are prepared by international and homegrown chefs.
Dates:

Until 17th April 2021

Location:

Citywide
WHAT THE FOOD 2021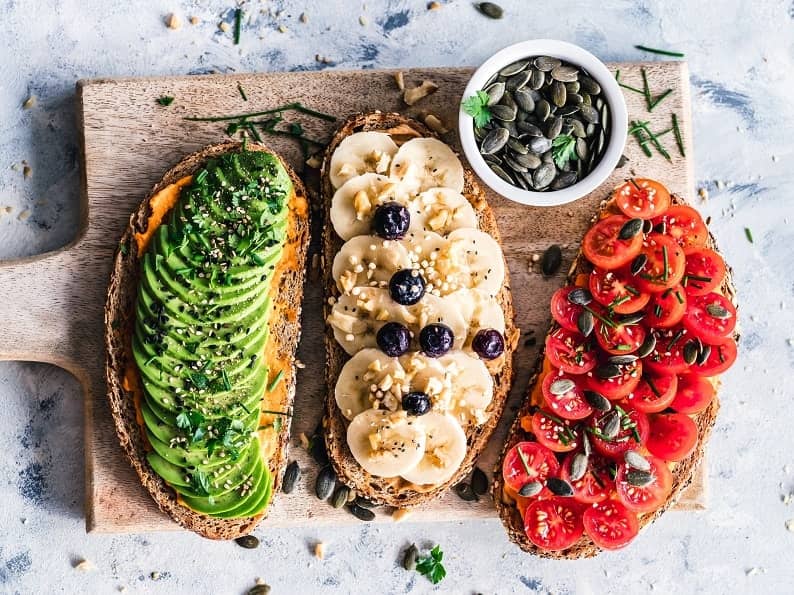 From 9th April onwards, Akserkal avenue will have several food trucks and pop-up street stalls from popular culinary brands as well.
Dates

: 7th April-10th April

Location

: Alserkal Avenue

Cost

: From AED 180 per person

Contact

: +971-4-333-3464
HOMEGROWN @SOUK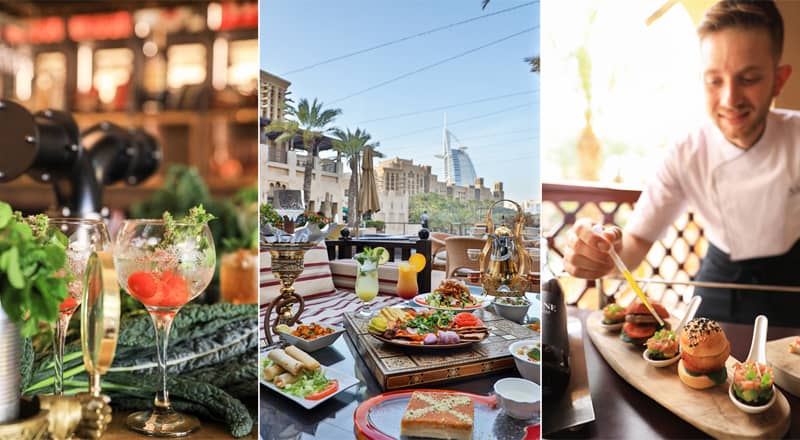 Celebrate as food and culture unite over interesting gastronomic experiences at Homegrown@Souk in Souk Madinat Jumeirah. Not only this there will also be two Farmers' Markets with a range of fresh produce!
Dates

: Until 3rd April 2021

Location

: Souk Madinat Jumeirah

Cost

: From AED 99

Contact

: +971-4-366-8888
Other fun events in Dubai in April include:
SUSTAINABILITY EVENTS
Discover Terra – The Sustainability Pavilion

| 1st April 2021 | From AED 25

One of the key environmental events -'

UAE Poised To Lead The Way In Sustainable Living

' by EEG | 27th April 2021
CORPORATE EVENTS
Custom Show Emirates 2021

| 8th April – 10th April

Dubai International Pharmaceuticals and Technologies Conference and Exhibition

| 5th April – 7th April
ARTS AND CULTURE EVENTS IN DUBAI FOR APRIL 2021
ART DUBAI 2021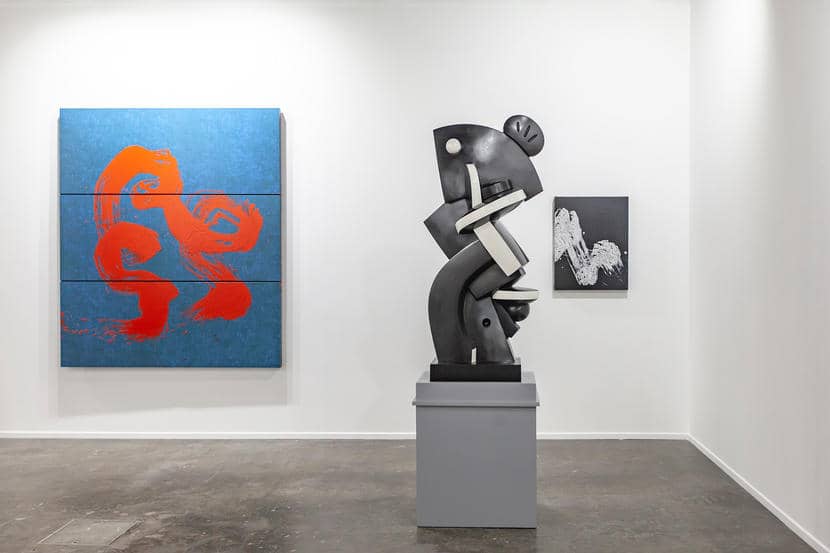 This is an annual art exhibition in Dubai that takes place every year.  The 14th edition of this much-anticipated art event started on March 29, 2021, and continues till April 3, 2021. Apart from the exhibits, Art Dubai has also initiated a Global Art Forum and an esteemed art prize called The Ithra Prize.
The organization has also initiated a series of films that will feature different artists from all around the globe and will present perspective along with their artworks.
Date:

Until 3rd April 2021

Location:

DIFC – Dubai International Financial Centre, Sheikh Zayed Road – Trade Centre, DIFC – Dubai

Contact:

+971-4-563-1400
LA PERLE BY DRAGONE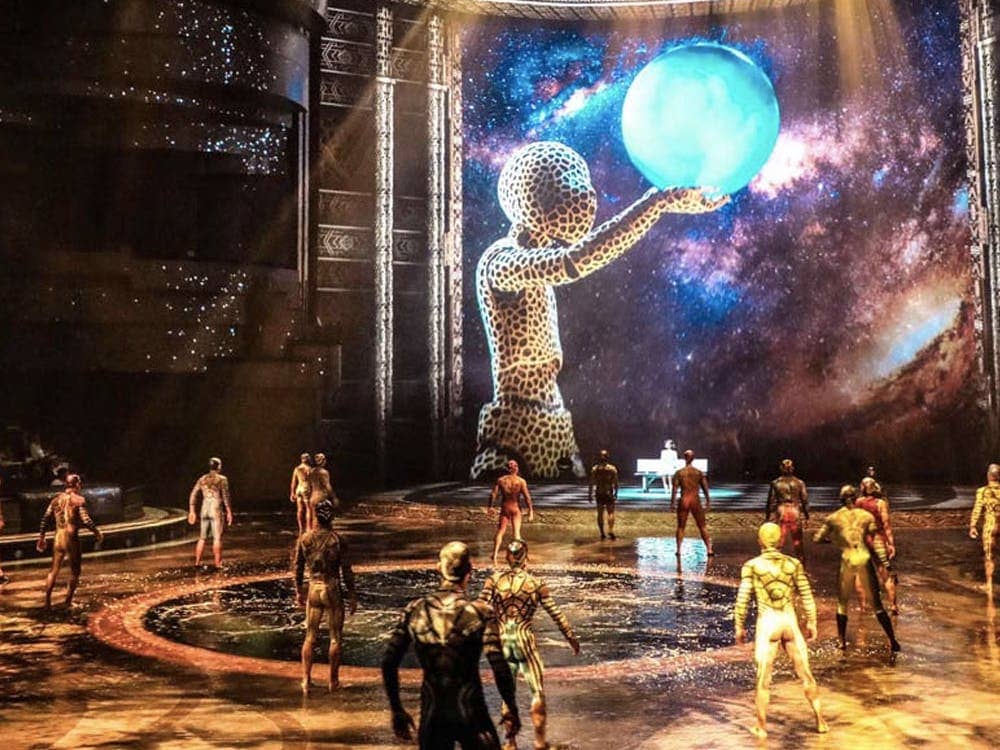 Witness the magical storytelling at La Perle By Dragone. This unique show pictures together with the breathtaking choreography, aqua theatre, and incredible stunts. Directed by legendary artist Franco Dragone, the stunning visual display offers a glimpse into the era of pearl diving in the UAE. And also in order to double the fun and joy, you are given the special 'Dinner and Show' package starting at AED 295 per person.
Dates:

From 1st April onwards*

Location:

La Perle, Al Habtoor City

Cost:

AED 119 onwards

Contact:

+971-4-437-0001
*Please visit La Perle's site for more details
FILM SCREENING – CINEMA AKIL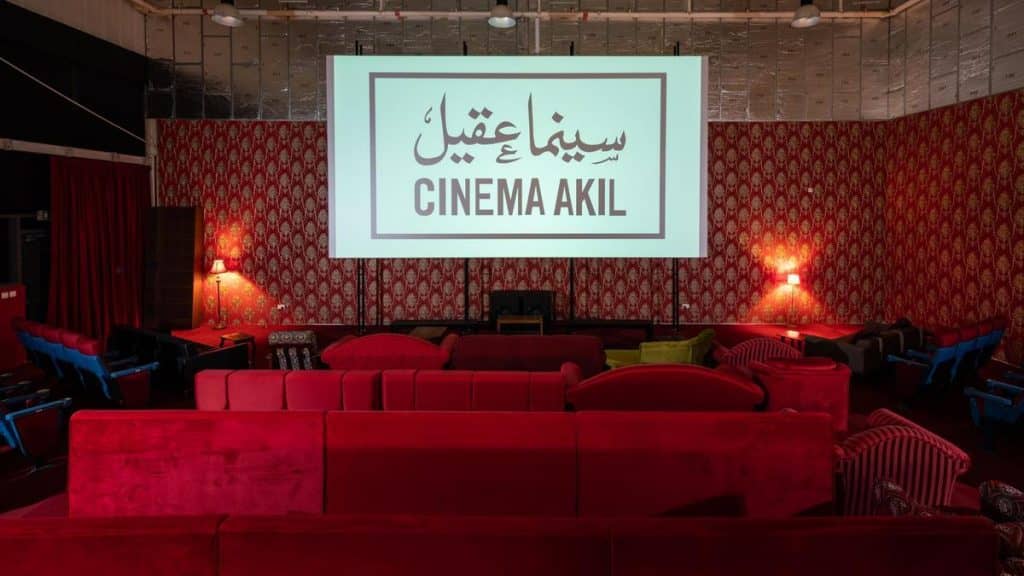 In case you are a filmophile while you cannot take the chance to miss this amazing  Casablanca, a classic, universally-loved American movie originally released in 1942. Get ready to see Humphrey Bogart, Claude Rains, and Ingrid Bergman recreating the magic on screen all over again! "Here's looking at you, kid".
Dates

: 1st April 2021-5th April 2021

Location

: Cinema Akil

Cost

: From AED 56

Contact

: +971-4-223-1139
Other art and culture events taking place in April include:
World Art Dubai

– 7th April – 10th April

Play: Betrayal at The Junction

, Alserkal Venue, 1st April -3rd April 2021, Tickets from AED 80-AED 100

Film Screening: American Utopia

, 1st April 2021

Play: The Little Mermaid QE2

, 1st April- 10th April 2021