Driving is a skill that can take you places – no matter where you live. But at times it is very difficult to get this license.
Other than just the convenience of commuting in the city, ex-pats can even get the options for certain jobs if they have a proper driving license in UAE. But getting a driving license is a bit difficult in the UAE unless you know exactly what you have signed up for.
Who all can apply for getting a driving license in the UAE?
Anyone who is 18+ can apply for a driving license in Dubai. In order to apply for it, one must write the license application in Arabic to the RTA (Road and Traffic Authority). An authorized driving academy can do it for you. Based on the application, the RTA will issue a temporary license to you, and one has to carry this all the time while one undergoes the training.
What is the procedure for obtaining a Dubai driving license?
Here are the processes to get your driving license in Dubai-
 Get your eye test done.

Register at an RTA-approved driving school in Dubai and submit all relevant documents.

Get your temporary Dubai driving license or learner's permit and start your training.

Complete all theory classes.

Once done, now pass your theory test to move on to the practical training.

Complete the practical classes and go for your internal training.

Once your internal assessment is completed, you need to complete highway and city road classes.

Pass the internal parking test so that the school applies for the RTA test.

Pass the test and then the final RTA road test.

Get the Licence.
If by any chance you fail in your first attempt, you are required to obtain additional 7 classes of training before appearing for the road test again.
Documents requirement:
If you are Emirati, you must have a valid Emirates ID to apply for a Dubai driving course. Also, if you're a foreigner living in Dubai, you are required to submit:
Your Emirates ID (copy and original)

Your passport with visa page (copy)

Passport size photos (minimum 8)

Your eye test results
What all is included in driving license tests?
In Dubai, there is no easier way to get a driving license for yourself, you will have to pass a few tests.
These are the tests that one needs to pass in order to obtain a driving license:
THEORY TEST: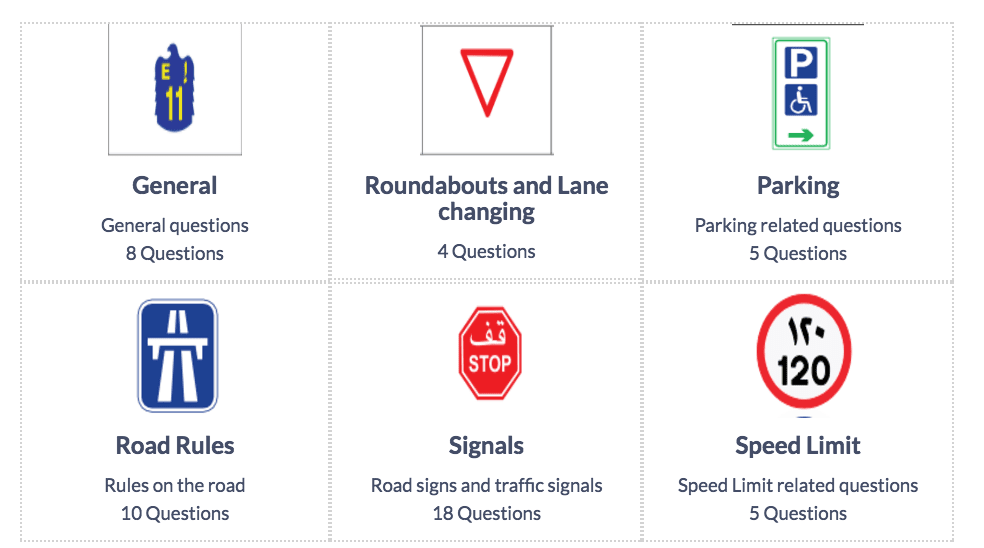 This test will be conducted at one of the authorized driving schools. While appearing for this test you should carry your:
Relevant Emirates ID

Driving File

2 passport size photographs

The theory test fee
The test entails 35 questions to evaluate your knowledge about road/driving hazards, signal and signs, and safe-driving guidelines.
PARKING TEST: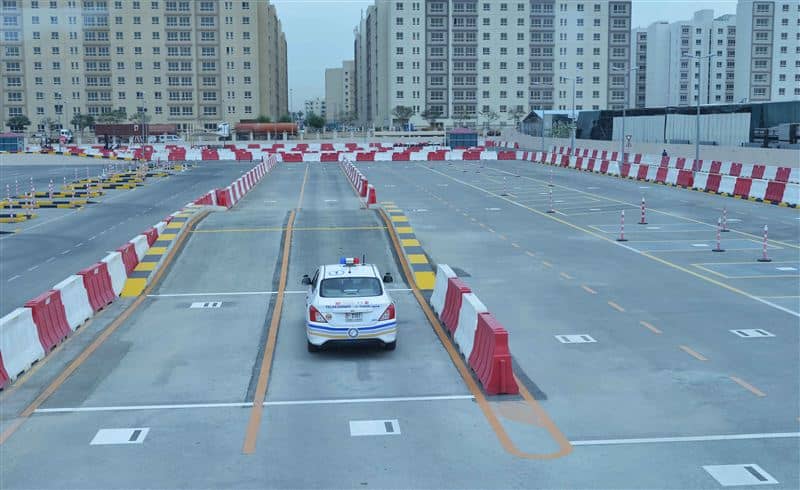 A fully automated test with detailed parking instructions could be taken at the smart yard of your driving institute.
There are 5 steps in the parking test:
Slope/hill parking
Emergency brake
Angle Parking (60 degrees)
Garage Parking (90 degrees)
Parallel Parking
Also, if you fail the parking test five consecutive times, you will have to take the internal assessment again.
THE ROAD TEST AND ASSESSMENT: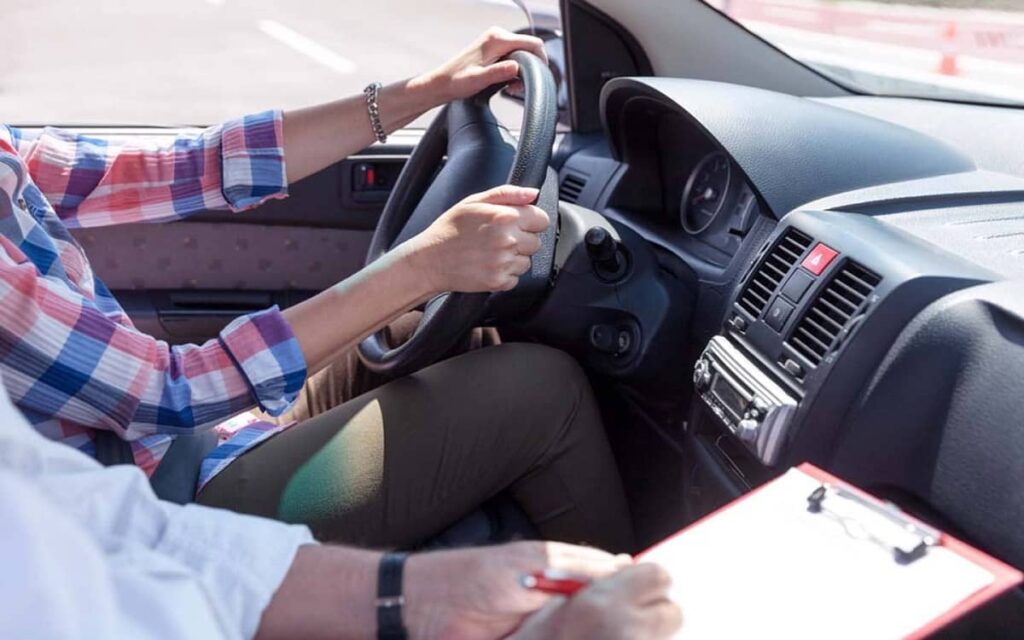 This is the last and most challenging step of the whole journey to obtain a driving license in Dubai. This is the practical test and you will be driving, you will have to show your worth within 10 to 12 minutes only.
Once the date is assigned to you, reach the RTA driving license center Dubai with your:
Relevant Emirates ID

Driving File

2 passport size photographs

The road test fee
You will get the result of your RTA driving license test right after the driving test. If you fail, you are required to take additional classes before you can secure a new date for your test. If you pass, the examiner will provide you with the approval paper. Take that and submit it at the Pass Counter with ID Documentation and the Dubai driving license fee.
The next step is to collect your driving file and submit it to the Control Counter. You will have to pay the license fee before proceeding to the photo area. Once the photo is taken, you only have to wait a few minutes to get your Dubai driving license.
List of RTA approved driving institutes in Dubai:
| | | |
| --- | --- | --- |
| DRIVING SCHOOL | CONTACT | LOCATION |
| AL AHLI DRIVING SCHOOL  | +971-4-341-1500  | Al Quoz |
| BELHASA DRIVING CENTER | +971-4-324-3535  | Al Wasl |
| DUBAI DRIVING CENTER | +971-4-345-5855  | Al Mina |
| EMIRATES DRIVING INSTITUTE | +971-4-263-1100  | Al Qusais  |
| GALADARI DRIVING SCHOOL | +971-4-267-6166 | Al Qusais |
The RTA divides ex-pat applicants among two driving license categories:
The exempted

and

the non-exempted countries
People from exempted countries holding a valid license can swap it for a Dubai driving license. The list includes:
GCC Countries

Australia

Austria

Belgium

Canada

Denmark

Finland

France

Germany

Greece

Ireland

Italy

Japan

Netherlands

New Zealand

Norway

Poland

Portugal

Romania

South Africa

Spain

South Korean

Sweden

Switzerland

Turkey

UK

USA
If you are a citizen of any of the above-mentioned countries, all you need to do is:
Undergo an eye exam

Submit the relevant documents

Your Emirates ID (copy and original)

Your existing license (copy and original)

Your passport with visa page (copy)

Passport size photos (at least 8)

Pay the Dubai driving license fees
Note: citizens from some of these countries may be required to produce translation or verification letters from their respective consultants.
Costs:
The Dubai driving license cost may vary between AED 4,500 and AED 7,000 if one passes the final road test on the first attempt. If you fail the test, a reattempt would require seven classes of additional practical training before the actual test thereby you may end up paying an added amount for that.