Moving out of the UAE requires detailed planning, so make sure you have snipped all the loose ends and are not liable in any way before relocating.
When you plan to relocate, you'll need to do everything from closing your bank account to disconnecting services.
Canceling your tenancy agreement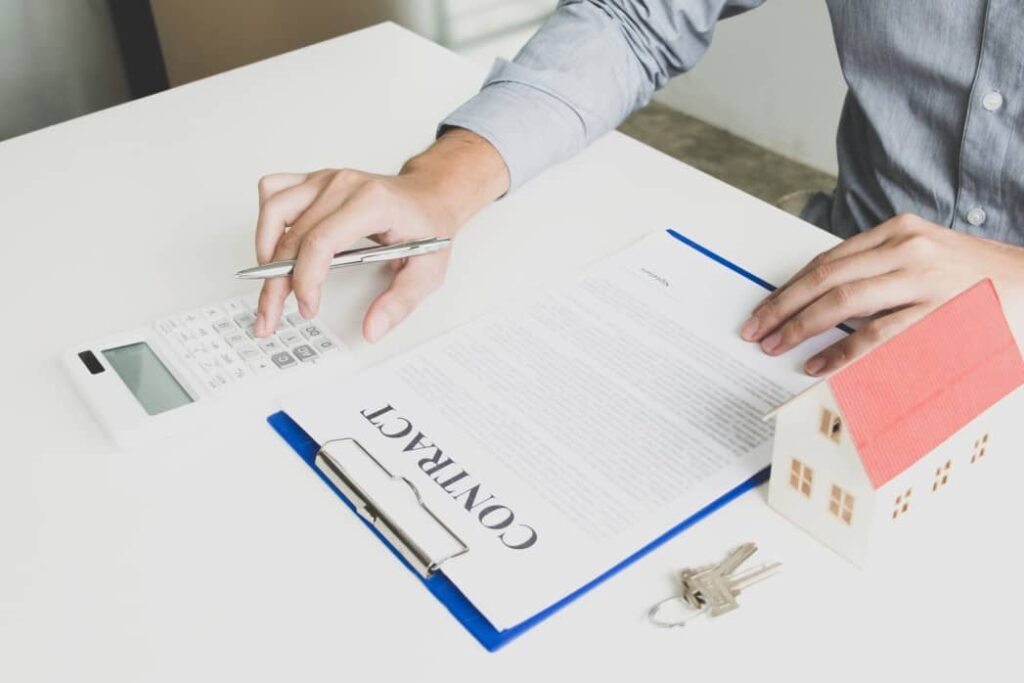 Plan your move around the end of your lease if you are renting an apartment. You must also notify your landlord in writing 90 days prior to the end of your contract that you will not be renewing. A few months' rent may be required if you break your lease early, depending on the clause in your tenancy contract. Be sure to speak with your landlord to ensure the contract ends amicably.
As a result of COVID-19's impact on businesses, Dubai's Rental Dispute Centre has issued a judgment that allows people whose work contracts have been terminated to terminate their leases without having to pay a penalty.
Make sure you get your security deposit back. A damage inspection will be conducted by the landlord or a company employee after the house has been inspected for any damage.
 Therefore, you need to fix any aspects of the house that you might have changed while living there. In the event that you make structural changes to the house, you may have to forfeit the security deposit.
Make sure you take back any remaining rent checks that you gave the landlord once you have notified the landlord and the lease has ended.
Make sure the agency has canceled the Ejari, or tenancy registration, by asking for a screenshot showing the cancellation of your contract.
Selling your car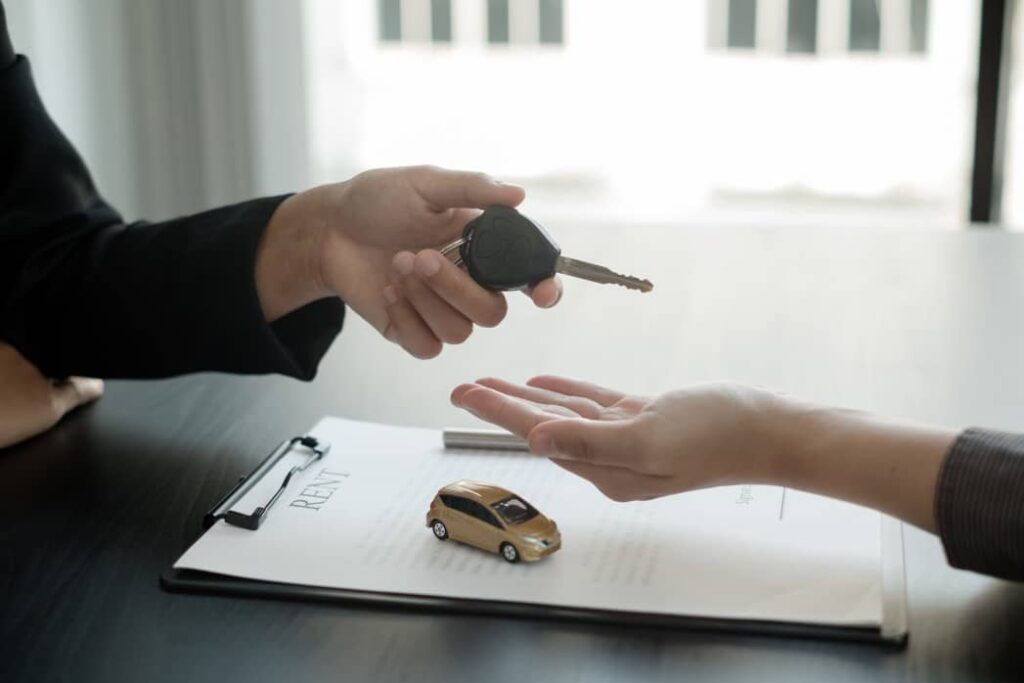 When selling your car, follow these simple steps.
1. Take good pictures
This is the one thing you need to do to get a good price for your vehicle. Make sure your car is thoroughly cleaned. Bring it to nearby auto service for a professional job and take pictures during the day. Golden hour – shortly before sunset or shortly after sunrise – is the best time to take pictures due to the best lighting. When the light is softer and more diluted, it provides the best setup for taking pictures.
2. Specifications are crucial
If you bought your car brand new and have a full-service history, you will be able to get a better price. Describe the car's engine power and whether it is a mid-options or full-options model. In the UAE's car market, a well-maintained car will easily fetch a good price.
3. Advertise
You can post pictures of your car on several platforms. Advertisers can post ads for free on websites like www.getthat.com. You can also share the information on your social media channels or visit a used car market in Dubai, Sharjah, Abu Dhabi, or Ajman. If you have only driven the car for a few years and purchased it from an authorized dealer, talk to their pre-owned vehicles department.
4. Allow some time for the sale
You are bound to accept any offer you get if you leave this part of the relocation to the last minute. Allow yourself at least a month so that you can say 'no' to the bad offers and wait for the best price.
5. Pay your dues
In addition to the car loan, you will need to pay any Salik fees or fines related to road and traffic violations before you can transfer ownership.
6. Making the sale
If the vehicle is mortgaged, you may need to ask for some of the payment in advance to clear the loan. If not, visit an RTA center, Tasjeel or Al Shamil with your passport, Emirates ID, vehicle registration, and a letter of clearance from your bank (if applicable). Be sure you and the buyer are both present with the money as well as the buyer's passport and Emirates ID.
The transfer of ownership is simple and straightforward if your documents are in order.
COVID-19 related restrictions
There are still restrictions in place to limit the spread of the new Coronavirus, but the transfer of vehicle ownership is still permitted.
Dubai's Roads and Transport Authority (RTA) requires the following documents to transfer ownership of a vehicle:
Original Emirates ID or passport of the seller and the vehicle ownership certificate

For non-GCC ex-pats, the original Emirates ID, a copy of the passport, and a valid residence visa are required

Vehicle insurance through electronic means

Certificate of vehicle technical inspection
Where to go?
To transfer ownership of a vehicle, you can go to any of the following locations:
Dubai
RTA customer happiness centers are located in:
Umm Ramool

Al Manarah

Al Twar

Deira

Al Barsha

Al Aweer
You can find out the location and timing of the nearest center by calling 800 9090.
Tasjeel service centres
Details about the nearest center can be obtained by calling 800 3662.
Shamil service centers
Details on the nearest center can be obtained by calling 04 343 4444.
Sharjah
Tasjeel service centres
Details about the nearest center can be obtained by calling 800 3662.
Ras Al Khaimah
Tasjeel service centres
Details about the nearest center can be obtained by calling 800 3662.
How much is the processing fee?
For a light vehicle, the transfer of ownership fee is Dh350.
Note: Total service fees depend on the size of the plate: Dh35 for a short plate, Dh50 for a long plate; Dh200 for Dubai-branded plates, and Dh500 for luxury plates.
What is the duration of the process?
According to the RTA, processing time at the customer happiness centers takes five minutes.
Selling your furniture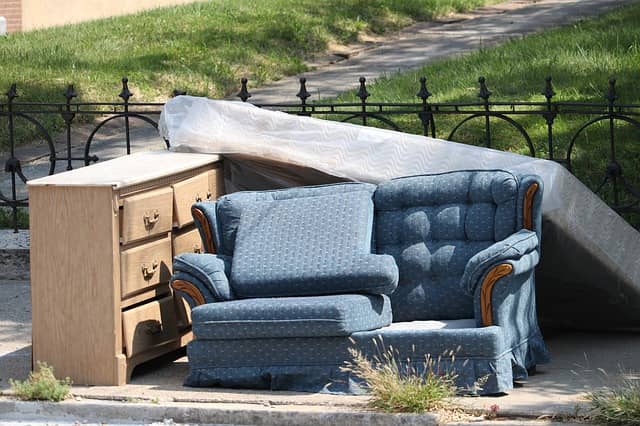 Determine which pieces of furniture you want to keep, which you would like to sell, and which you want to give away or donate.
To find out how much it will cost to ship the furniture, speak with a mover and packer. Here are some places where you can advertise:
Newspapers
Online forums – Social media platforms and online marketplaces are great places to find potential buyers.
Around your building – ask the security team if you can leave flyers inviting potential buyers to visit your home to see the furniture. It is a good idea to include the time at which you can be reached on the flyer so that you do not have unexpected visitors at odd hours.
Speak to second-hand furniture shops if you wish to sell your furniture in bulk, quickly. You can expect them to visit your home and give you an estimate for all the furniture, but be prepared to haggle since they want to offer the lowest price possible. In Dubai's Karama district, Sharjah's Rolla area, and Abu Dhabi's Musaffah district, there are numerous second-hand furniture shops.
In order to get the best price for your assets in the UAE, it is best to get started as early as possible. Once you are closer to your departure date, start the remaining processes.
Closing your bank account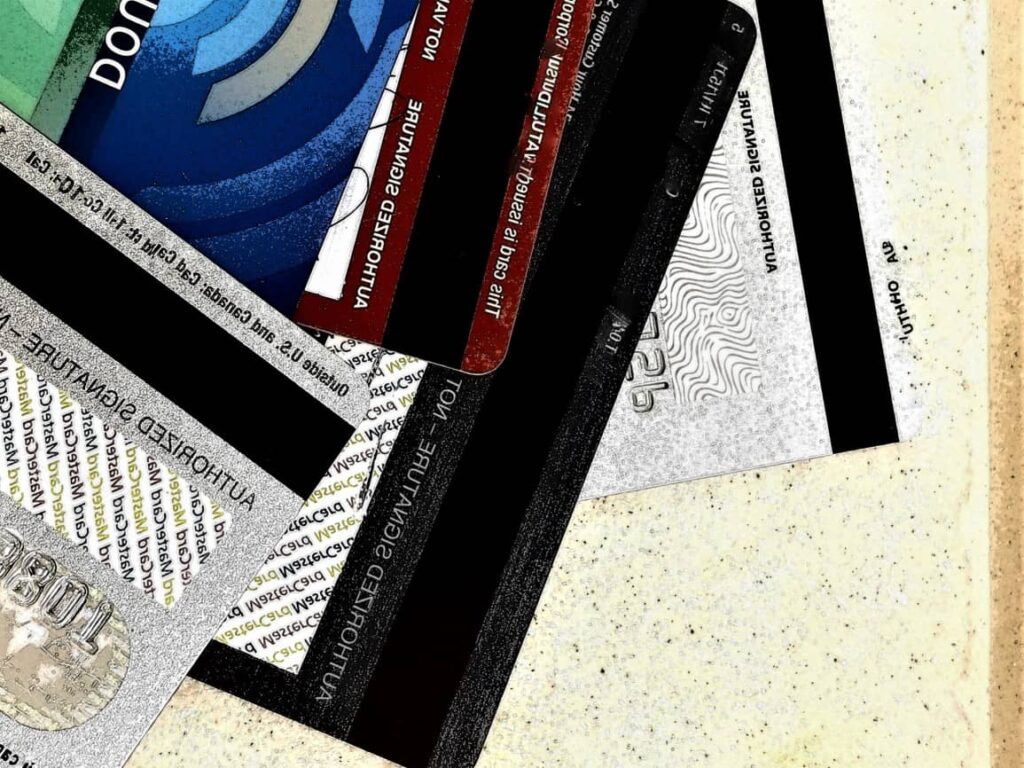 Closing your bank account and any financial obligations you might have is perhaps one of the most important parts of moving out of a country. You should speak with your bank at least three or four months in advance to find out how long it takes to issue a letter of no liability. You should plan your finances so that you have a clearance letter when you are leaving the UAE, depending on the time provided.
You can withdraw all the funds in your bank account at the teller window or you can transfer the funds to a new, active account.

Pay off all your bank loans and credit cards. Request a letter of no liability from the bank as proof that you do not owe them anything. Ask your bank how long it takes to issue a no-liability letter at least three months in advance. Plan your finances so that you have a clearance letter when you leave the UAE, depending on the time available.

Ask your bank for the 'account closing' form. Make sure you have your Emirates ID and passport on hand.
It can take anywhere from one day to a week to close your account, depending on whether you have any other contracts with the bank, such as a loan or credit card.
If you have a loan on an account, you cannot close it until the loan is settled.
Canceling your electricity and water service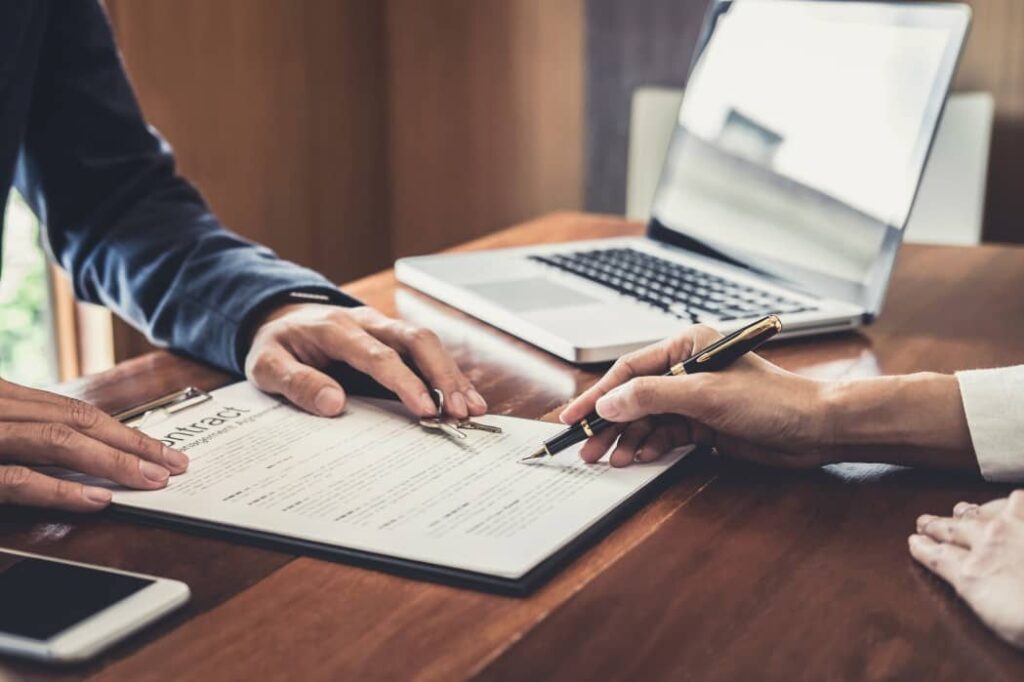 Abu Dhabi
Activating your online account in Abu Dhabi is the only thing you need to do to close the account. Give Abu Dhabi Distribution Company ADDC two days' notice before closing the account.
Following an ADDC technician's inspection of the meter readings, your deposit will either be deposited into your bank account (you will need to provide your IBAN number), transferred to another ADDC property account, or donated to the Emirates Red Crescent.
You will receive your 'account closing' letter once you have paid your final bill. You can download the account closing letter at any time from addc.ae or get it by email when you request it online.
 It can also be picked up at any ADDC branch. 
ADDC can be reached at 800 2332 for more information
Dubai
If you have an online account with Dubai Electricity and Water Authority (Dewa), you can cancel it through the company's website, dewa.ae, or by calling their customer service number 04 601 9999.
You can apply for a cancellation of the connection and receive the security deposit either into your bank account or through a Western Union office if you are requesting a cash refund. When you cancel your service at any of the customer happiness centers, you can return to the center to get your refund in cash once the cancellation has been processed.
De-activation charges for Dewa:
Disconnecting electricity and water costs Dh100 (small meters).

Dh300 for disconnecting large water and electricity meters.

There is a knowledge fee of Dh10.

The innovation fee is Dh10.
Your final bill will be processed within 24 hours and emailed to your registered email address.
Sharjah
Regular requests take three working days in Sharjah. Urgent requests can be handled in one working day.
Sharjah Electricity and Water Authority (Sewa) requires the following documents:
Sharjah Municipality's original clearance certificate.

Receipt for the original deposit payment.

Your Emirates ID copy.
The process is as follows:
Send your request for account closing to the 'Disconnection & Re-Connection' section of a Sewa branch.

Disconnection & Re-Connection Unit will refer the transaction to Technical Team so that the concerned technician can get the last readings from your meter. Any excessive usage may be deducted from your deposit.

A clearance letter is issued after you have paid any dues.
De-activation charges:
Normal requests – No payment required

Urgent requests – Dh200
Other emirates
You can cancel your Federal Electricity and Water Authority (Fewa) account by visiting any of their branches or logging in online at fewa.gov.ae.
Documents required:
An attested copy of the Ownership Certificate or Lease Contract (if it is submitted at the Center)

A certified copy of the commercial license (in the case of commercial or industrial accounts) (if the application is submitted at the Center)

A copy of the Emirates ID or personal identification document
On the home page, click on 'Services', then 'eServices', then 'Application for Clearance Certificate'.
A technician will be dispatched once you have requested meter readings. The final bill will be sent to you once the readings have been taken. Fewa will send you a clearance letter once you have made the necessary payments.
You can find information about the cancellation process or call 8003392.
De-activation charges:
If done online: No fees applicable

If done at a branch: Dh50 service fees
Cancellation of landline, internet, and mobile phone service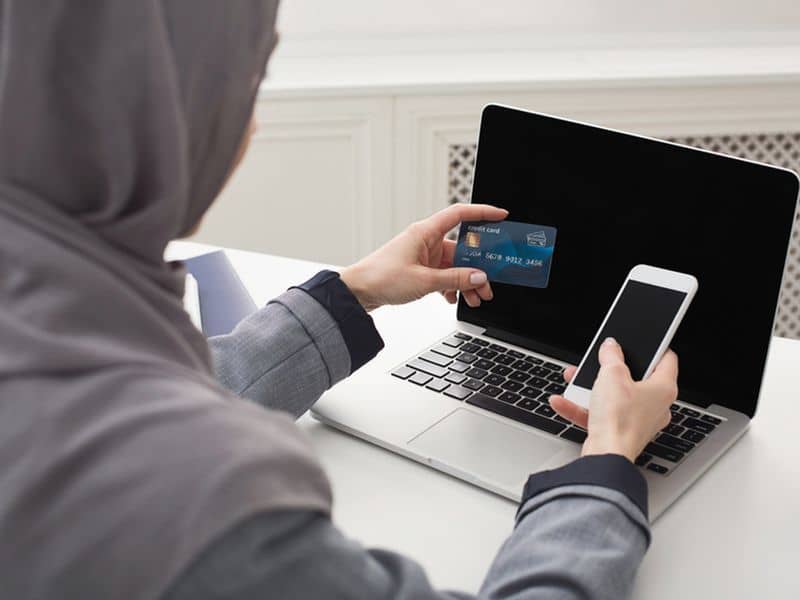 You can cancel your Etisalat or du connection by visiting any of the service centers in the UAE with your Emirates ID or by calling 101 for Etisalat or 155 for du.
When applying by phone, you will have to provide an Emirates ID number or provide the Emirates ID number if you visit the business center. You might be asked for verification details such as your last bill and payment method.
From 1 January 2020, the Telecom Regulatory Authority of UAE will not charge you more than one month's rental charges if you prematurely end your contract, regardless of whether you're with Etisalat or du. Subscribers previously had to pay one month's rental fee multiplied by the number of months remaining on their contract.
In the last week or few days of your stay in the UAE, you should arrange alternative telephone numbers and accommodation. You could ask family and friends if you can move in for a few days or rent a hotel while you get your affairs in order.
Following these steps will ensure that your move out of the UAE goes as smoothly as possible.