A number of notable art galleries and museums can be found in Dubai. If you want to learn more about Dubai's art and culture, we've put together a list of museums open to visitors of all ages! These museums ensure a delightful learning experience for everyone, whether you are a tourist or a long-time resident.
Museums in Dubai
DUBAI MUSEUM
This historic museum was built within a fort in 1787. The Dubai Museum is a great place to visit if you want to see colorful dioramas and educational displays about the UAE's history. Add this museum to your itinerary if you want to see what old Dubai was like.
This fort was formerly a monarch's base, with a fortified home, a prison, and a weapons arsenal. This location was rebuilt under the reign of Sheikh Rashid bin Saeed.
It was first presented to the public in 1971 as a museum dedicated to the history of Dubai. The museum's galleries replicate scenes from marine life and the desert, transporting you back in time. You'll also have the opportunity to visit historic Arab mosques, date fields, souks, and homes.
(Please note that Dubai Museum is currently closed for renovations until further notice)
Location:

Al Fahidi St, Bur Dubai

Timings:

Saturday to Thursday 08:30 am – 08:30 pm | Friday 02:30 pm – 08:30 pm

Ticket Price: 

Adult: AED 3

Children under 6 years: AED 1

Contact:

+971-8-003-3222
SHINDAGHA MUSEUM / SHEIKH SAEED AL MAKTOUM HOUSE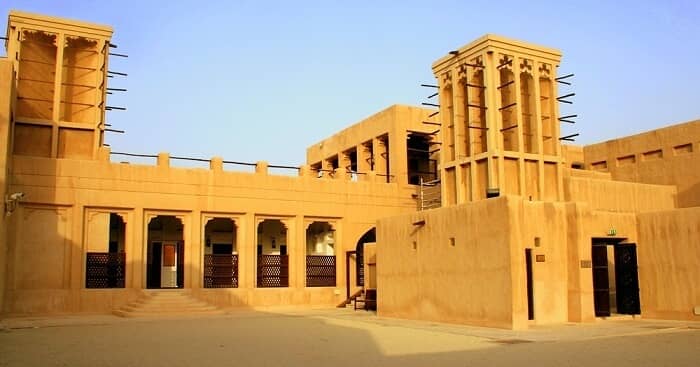 Have you ever wondered where the idea for the Dubai we see today came from? Simply visit the Shindagha Museum to learn more. This museum, which is located on the banks of Dubai Creek, allows you to learn about the city's cultural past. It has several areas with interactive photo, video, and artifact displays that transport you to the nineteenth century.
There's also an area called the Perfume House, where you can observe how different perfumes are made using traditional methods. The Sheikh Saeed Al Maktoum House, the city's oldest structure and Sheikh Saeed Al Maktoum's official residence will be included in the new Shindagha Museum in Dubai.
Please note that the last entry at the museum is at 07:00 pm
Location:

Al Shindagha, Dubai Creek Area

Timings:

10:00 am – 08:00 pm (Closed on Tuesdays)

Ticket Price:

Adult: AED 15

Group: AED 10

Student: AED 5

Contact:

+971-4-515-5100
SARUQ AL HADID MUSEUM
Saruq Al-Hadid Museum is one of the top museums to visit in Dubai's Shindagha neighborhood. It is hidden within the small passageways of the ancient districts and is immediately identifiable thanks to the numerous navigational boards located throughout the area.
Artifacts from the freshly discovered iron-age archaeological site of Saruq Al-Hadid are on display at the UAE's archaeological museum. Highness Sheikh Mohammed bin Rashid Al Maktoum discovered the Saruq Al-Hadid site in 2002 while flying over the Rub Al-Khali desert on a chartered airplane.
Because of the slag formed by smelting iron, there was a patch of the desert that was a slightly different color from the rest. This discovery yielded about 8,000 items of pottery, iron, and gold, which are now on exhibit in the Saruq Al Hadid Museum in Dubai.
Please keep in mind that the last ticket will be issued at 7:30 p.m.
Location:

Al Shindagha area on the Bur Dubai side of Dubai Creek. Inside the historical district

Timings:

Daily 08:00 am – 08:00 pm | Friday 04:00 pm to 08:00 pm

Ticket Price: 

Adult: AED 20

Children (7 – 12 years): AED 10

Senior citizens and children under 6: Free entry

Contact:

+971-4-359-56122
WOMEN'S MUSEUM (BAIT AL BANAT)
Our next museum on the list is the Women's Museum. It is one of the top museums in Dubai dedicated to the lives of UAE women and the many roles they have played in the country.
The Bait Al Banat museum features artwork by female artists from across the UAE, as well as personal artifacts of women from the past. This museum is located in the center of the Gold Souk. You may discover the Women's Museum by finding the RAK Bank building and following the tiny passageways to the area behind it.
Location:

Old Gold Souq

Timings:

Saturday to Thursday 10:00 am – 06:00 pm (Closed on Fridays)

Ticket Price:

AED 20

Contact:

+971-4-234-2342
HISTORY OF CINEMA MUSEUM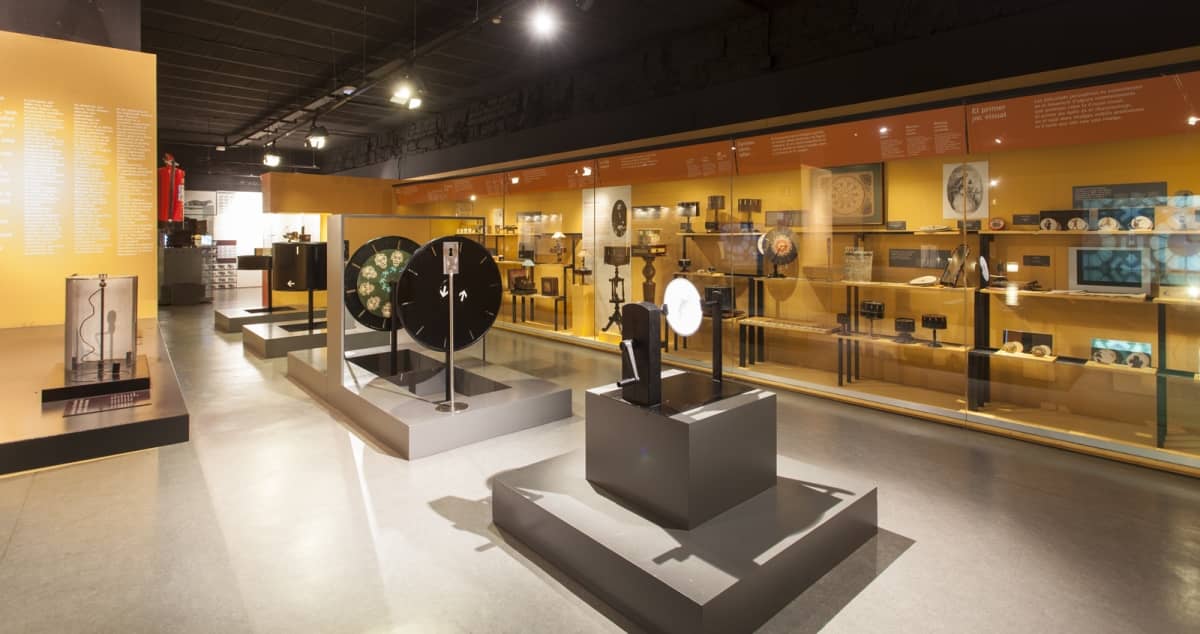 This Dubai museum features over 300 unique photo and video artifacts that were collected over 35 years by Bahraini/Lebanese businessman, Mr. Akram Miknas.
All of the items in this museum date from the 1730s and provide visitors with an interactive experience of movie history. You can contact the museum for guided tours, but make sure to book ahead of time. Private parties, meetings and conferences, birthday celebrations, and other special events are also hosted there.
Location:

MCN Hive Building, 1st Floor, TECOM C

Timings:

09:00 am – 06:00 pm (Closed on Fridays)

Ticket Price: 

Adult (18 years and above): AED 30

Children and High School Students: AED 20

University Students: AED 25

(Please note that a valid university ID is required)

Contact:

+971-4-421-6679
ETIHAD MUSEUM
The Etihad Museum is the next museum on our list of museums in Dubai. Tourists and citizens alike can come here to learn about the UAE's rich heritage. It is separated into several interactive pavilions with images and films depicting the state of the country between 1968 and 1974.
Photographs of the founding fathers can also be found, as well as some of their personal effects. It is one of Dubai's top museums, located in the center of Jumeirah and on the same historical site as Union House, where the country's first constitution was written in 1971.
Location:

Jumeirah St. Cross of 2nd December St.

Timings:

10:00 am – 08:00 pm

Ticket Price:

Adult: AED 25

Group: AED 20

Children and People of Determination: Free

Student: AED 10

Contact:

+971-4-515-5100
MUSEUM OF ILLUSIONS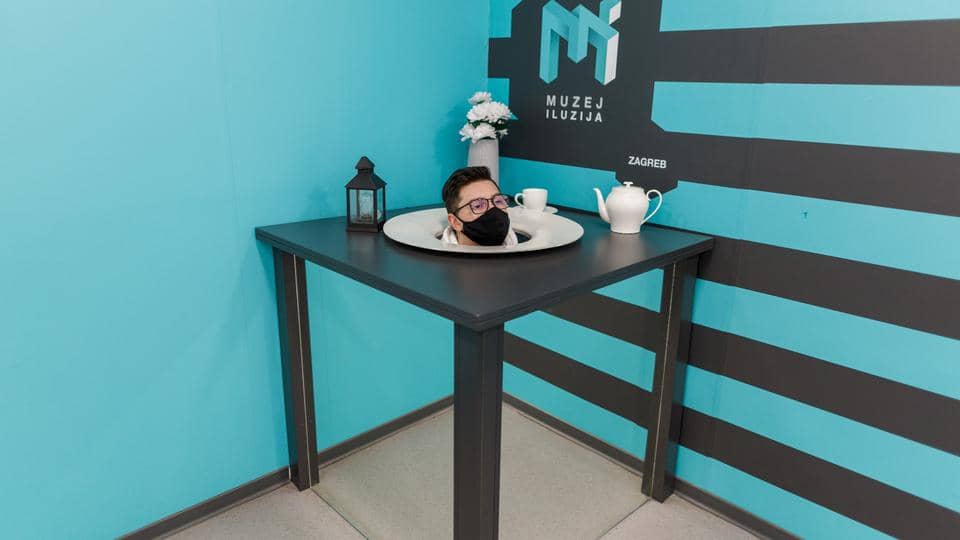 You must visit the Museum of Illusions Dubai if you want to be amazed and blown away at the same time. This artistic site is missing from our list of the greatest museums in Dubai. It is one of Dubai's newest museums, with over 60 visual and educational exhibits such as optical illusions, holograms, and immersive chambers.
The Museum of Illusions' displays is all designed to tickle your senses and deceive your thinking. The only difficulty? Trying to figure out what to do first! You can explore their Vortex Tunnel and learn about harmonizing your senses. Alternatively, if you want a good puzzle, try their Dilemma games.
Location:

Building 17, Heritage Area, Al Seef

Timings:

Monday to Thursday 10:00 am – 10:00 pm | Friday to Sunday and Public Holidays 10:00 am – 11:00 pm

Ticket Price: 

Adult: AED 80

Family (2 Adults and 2 Children): AED 225

Family and Friends (5 tickets including adults and children): AED 320

Children (5-15 years): AED 60

Children below 5 years: Free

Students and Seniors: AED 70

Contact:

+971-4-357-3999
COFFEE MUSEUM
Make a point of visiting the Coffee Museum Dubai if you're in the Al Fahidi district in Bastakiya. This is one of the free museums where you can learn about the history of coffee and the various brewing and roasting techniques that were utilized in the past. This is also one of the greatest free kid-friendly activities in Dubai.
Location:

Villa 44, Fahidi Historical Neighbourhood, Bastakiya

Timings:

09:00 am – 05:00 pm (closed on Fridays)

Ticket Price:

Free

Contact:

+971-4-353-8777 | +971-4-353-8666
COIN MUSEUM
The Coins Museum is another fantastic free museum in Dubai. It's in the same neighborhood as the Coffee Museum, so if you're in the neighborhood, you may swing by here as well.
Over 470 specimens of rare coins from various historical periods are on display for visitors to see. Exploring the free museums in Bur Dubai, such as this one, also allows you to witness the historic architecture that can be found in traditional UAE desert homes.
Location:

Al Fahidi Neighbourhood

Timings:

Monday to Thursday 08:00 am – 03:00 pm | Friday 08:00 am – 11:30 am | Closed on Saturday and Sunday 

Coin Museum Ticket Price:

Free

Contact:

+971-4-225-3312
NAIF MUSEUM
The first police station in Dubai, which is now the Naif Museum, was constructed completely of clay in 1939.
Visitors can witness how police clothes have changed over time in this exhibit. The guns, medals, and rank badges of the Dubai Police Force will also be on display. Have you ever wanted to see a prisoner's detention room up close and personal? If yes, then don't forget to make a stop at Naif Museum.
Location:

Naif Police Station, Naif St

Timings:

 Open daily 08:00 am – 02:00 pm | Closed on Friday and Saturday

Ticket Price:

Free

Contact:

+971-8-003-3222
MUSEUM OF THE FUTURE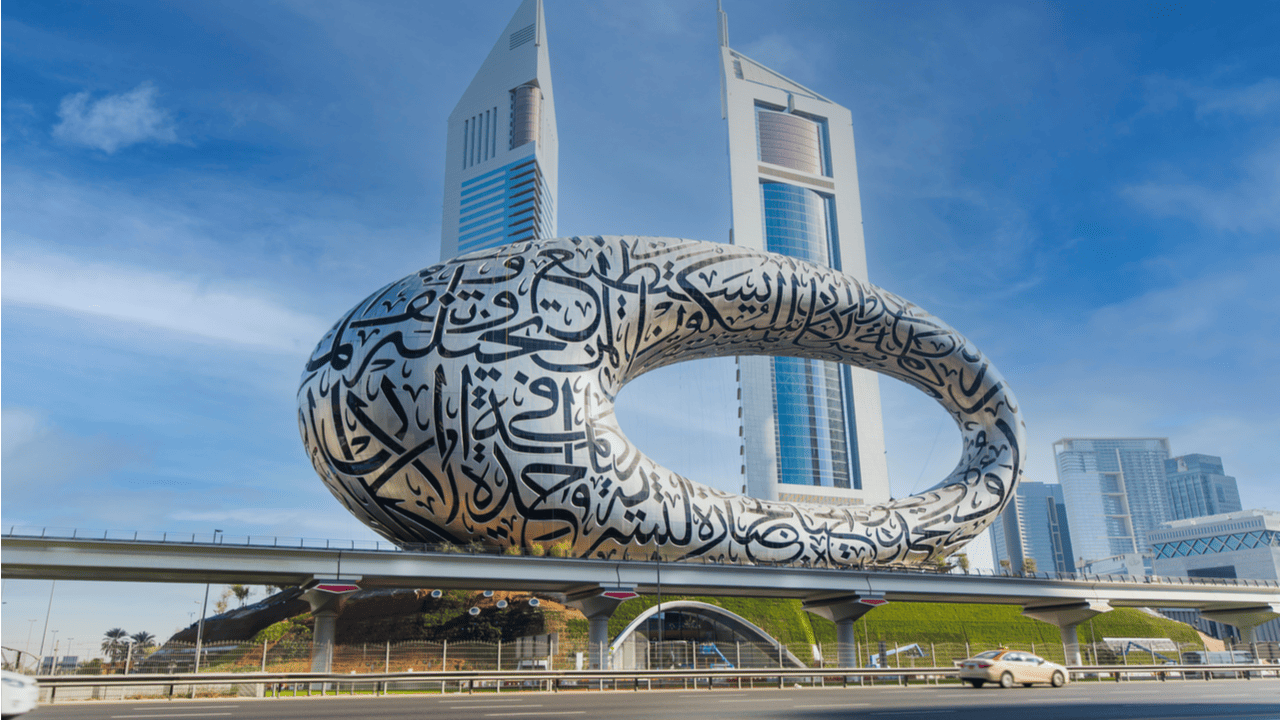 For those traveling along Sheikh Zayed Road near Emirates Towers, the Museum of the Future is a common sight. This is a new museum in Dubai that focuses on future innovations rather than historical exhibits.
It is not only an architectural marvel, but it also serves as a futuristic accessory. This museum's Tomorrow Today exhibit allows visitors to discover near-future technology developed by the world's best innovators.
You can also travel to the future when you will be immersed in an immense atmosphere that will engage all of your senses. The Museum of the Future is an excellent place for your children to visit. Future Heroes is a special area within the museum dedicated to encouraging youngsters to learn through play.
Location:

Adjacent to Jumeirah Emirates Towers

Timings:

Open Daily 10:00 am – 06:00 pm

Ticket Price: 

3 years and above: AED 145

For children under 3 years: Free

Contact:

+971-4-800-2071