People from all over the world rush to Dubai in search of better job prospects and the chance to live an opulent, sun-drenched lifestyle. People fall in love with the city of gold for a variety of reasons, including the immaculate white beaches, enormous malls, and abundance of recreational attractions. However, there are a lot of things individuals need to be aware of before making the big shift, like the visa process, the documentation needed, and the life that may be waiting for them amidst the desert sands.
Are you thinking about leaving the UK and moving to Dubai? Your most reliable source for research is this thorough manual.
Moving to Dubai From the UK Checklist
DUBAI VISAS FOR BRITISH EX-PATS
These are the types of visas you will need for moving to Dubai from the UK:
Employment Visa:

A visa that is arranged by your employer allowing you entry to the country, after which a work permit is issued.

Remote Work Visa:

A part of

Dubai's Virtual Working Program

. It allows you to relocate and continue working for the organization you already work for but remotely.

Dependant Visa:

A visa for those whose spouses or parents are already residents of Dubai.

Student Visa:

A visa for those enrolling in one of the universities in Dubai.

Investor Visa:

A visa for ex-pats investing in companies in the UAE.

Retirement Visa:

Granted for five years, this visa is for ex-pats over 55 years old.
The most typical of these is the employment visa, which has as a primary requirement that you obtain a job offer from an organization established in Dubai. Once you accept such an offer, the organization will often cover the cost of processing your visa as well as any related fees.
JOBS IN DUBAI
You must apply for a work visa if you want to pursue a profession in the UAE. Another choice is to use a remote work visa if you already have employment and your employer permits remote work.
You must work for a UK-based company and make a minimum of USD 5,000 per month to qualify for a remote work visa. This visa can be extended for another year.
Another choice is to apply for a tourist visa so that you can look for work. If you are successful, your visa status can be changed to reflect your new position. After that, you can apply for a work permit and a visa for residence.
If you work in the private sector, your residence permit is good for two years; if you work in the public sector, it is valid for three years.
DOCUMENTATION FOR MOVING TO DUBAI
If you are moving to Dubai on a work visa, your employer will inform you about all the required documentation. It includes:
Signed offer letter

Passport copy

Educational certificates

Good conduct certificate from a recognized body in the countries you have lived in for the last 5 years. 
Attesting your certifications and documents in accordance with Ministry of Labor regulations is one of the things you must take care of while transferring from the UK to Dubai. Make sure it's prepared before you apply for a work visa in Dubai because this can take some time.
Your certificates must be authenticated by the UAE Embassy in London and bear the Foreign & Commonwealth Office (FCO) Apostille Stamp.
You must have these authenticated by the Ministry of Foreign Affairs once you arrive in Dubai (MOFA). In Dubai, there are numerous organizations that certify certificates and charge a fee for the service. Make sure all of your other paperwork is in order and your passport is valid for the next six months before speaking with any of these organizations.
Remember to have enough passport-sized photos because you'll be filling out forms and visiting counters a lot in your first few days in Dubai.
DOCUMENTS REQUIRED TO SPONSOR YOUR FAMILY IN DUBAI
It's time to move the family to Dubai once you've secured a job and discovered a place to live in the neighborhood. You can submit an application online or through a Dubai-registered typing service. These papers are required in order to apply for family sponsor visas.
Passport copies wife and children

Photos of the wife and children

Medical clearance certificate for the wife and children above 18

Copy of the husband's employment contract or company contract

Salary certificate from the employer stating the employee's monthly salary

Legalized marriage certificate

Registered tenancy contract

Latest utility bill
Dubai residents may also sponsor their parents, however doing so requires a minimum annual income of AED 20,000.
HEALTH CHECK FOR VISA PROCESSING
As part of the visa application procedure, you must have a mandatory health examination before receiving your Emirates ID card. Verify that all of your personal information is accurate on the identity card. The majority of transactions in Dubai, including opening a bank account, renting an apartment, and registering your children in school, will require it.
The UAE requires all residents to have medical insurance, which is another factor that ex-pats from the UK should take into account. Your employer or sponsor will take care of your health insurance if you are on a work visa. You must submit your own insurance application if you have dependents or if you are in possession of an investor visa.
Living as a British Expat in Dubai
You will not be a "minority" as an ex-pat in this city because an astounding 80% of the population is foreign-born! Dubai is a really global metropolis, which is why there is a clear international influence on the cuisine, way of life, and even the architecture.
Given that Dubai is an Islamic country, religion plays a big part in defining its culture. There are various cultural considerations to make while relocating to Dubai. Note that only in private or at venues with licenses is alcohol consumption permitted in Dubai for non-UAE citizens and non-Muslims.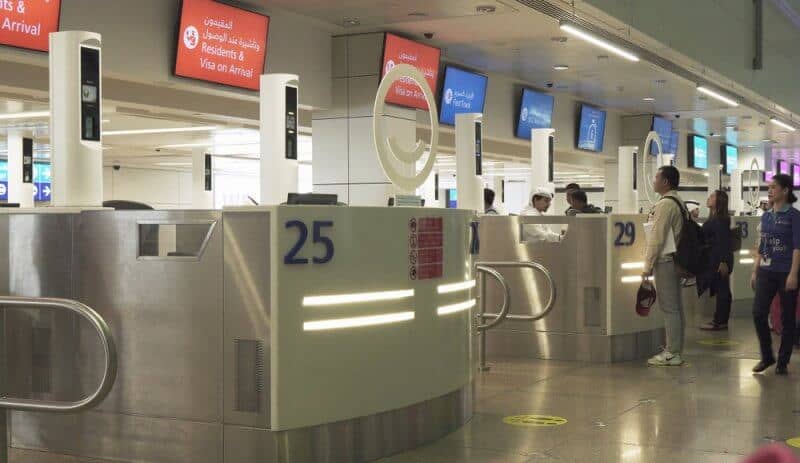 YOUR HOME IN DUBAI
Finding the appropriate housing is one of the most crucial steps when moving to Dubai from the UK. The home market in Dubai is a veritable gold mine thanks to a thriving real estate sector. There is something for everyone, from opulent apartments to elegant villas and even tiny studios!
Making friends and locating a villa or apartment to rent will be simple because there are many communities with a sizable Western ex-pat community!
Dubai Marina, Downtown Dubai, and Arabian Ranches are a few of the regions that are popular among British expatriates. To further understand what will work best, we advise hiring a property agent to assist with your search. Try to become familiar with RERA laws since they apply to all tenancy agreements in Dubai.
Dubai prices will be 15% to 30% less expensive than London rates if you compare the two. The location of your home has a significant impact on the rental price. Posh neighborhoods in London will be more expensive than a family-friendly neighbourhoods in Dubai.
Most rent is paid with postdated checks, either quarterly, biannually, or annually. Although it's not precisely the standard, some landlords do permit monthly payments, which can occasionally stack up to be more expensive.
SETTLING INTO YOUR DUBAI HOME
Once you select your house in Dubai, settling in is rather simple. In Dubai, there are several furniture and home goods stores, including a few well-known brands from abroad like IKEA. But if you want to purchase on a tight budget, visit the second-hand furniture shops in Dubai to find fantastic items at a reduced price.
DEWA typically provides water and electricity. Expect your costs to be on the higher side during the summer when temperatures climb up to above 40 degrees since you will undoubtedly need more air conditioning!
The majority of residential neighborhoods also have a fair selection of Asda and Sainsbury-style supermarkets and grocery stores. In addition to having a location in Dubai Mall and Marina Mall, the British retailer Waitrose also sells its goods in a number of Spinneys supermarkets located across the city.
Getting Around Dubai
You can consider moving on to the mechanics of things once you've organized your home. Knowing that Dubai has its own metro would please Londoners who relocate there.
The majority of Britons enjoy using the Dubai Metro as it connects most areas of the city with ease. In addition to the metro, Dubai has several first-rate public transportation options for a convenient commute.
If you choose to drive, you can quickly transfer your No Claims Discount (NCD) for affordable car insurance coverage by visiting any of the Dubai Roads and Transport Authorities Offices (RTA) in Dubai.
Dubai's average car prices are comparable to those in the UK, but gasoline is far less expensive.
Taxi fleets managed by the government are a common sight on the highways. Additionally, Dubai has a plethora of public transportation apps, including Uber and Careem. Taxis are unquestionably less expensive than in the UK, so returning from the airport won't need you to skip a week's worth of groceries!
Also Read: What are the basic rules for ex-pats living in Dubai?
Schools for British Expats Moving to Dubai
There are numerous private schools in Dubai that offer foreign curricula for British expatriates.
For a more recognizable educational experience, the majority of Britons who relocate to Dubai enroll their kids in GCSE schools. More than 50 British schools, all approved by the KHDA, are present in Dubai, providing British ex-pats with a wide range of options for their children's education.
The cost of schooling is influenced by your child's grade, the school's location, and its administration. Among the best British schools in Dubai, GEMS Wellington School, Regent International School, and The Cambridge International School are all well-liked by British ex-pats living there.
Lifestyle in Dubai
Do you wish to spend the evening dancing at a lavish lounge? Would you like to visit the mall to purchase the newest fashion trends for the next season? Would you like to work on your tan while enjoying a big glass of iced tea by the ocean? All of these wonderful benefits are available to British expats living in Dubai.
Dubai offers an opulent way of life with a wide range of possibilities for thrilling nightlife. The city has full of eateries, pubs, and coffee shops.
Food is typically slightly more expensive and pints are unquestionably more expensive than in the UK. You must also consider the income-tax savings, though.
The area is renowned for its enormous malls that feature popular UK high street brands including Next, M&S, H&M, Mango, and Zara outlets in Dubai.
There will be no longing for Westfield or Trafford Centre because some of the top British department retailers, like Harvey Nichols, have established residences in Dubai's malls.
This city has so much more to offer than just skyscrapers and luxurious hotels, which is amazing. Heritage landmarks in Dubai serve as enduring memories of the city's illustrious past. There are parks with rich vegetation where you can spend time with your loved ones.
The numerous water sports facilities and gorgeous golf courses make this emirate even more appealing to sports enthusiasts.
Cost of Living in Dubai
The initial few months after coming to Dubai from the UK will be a drain on your finances. Rent must be paid, items must be purchased, and other overhead costs must be met.
Your cost of living in Dubai after the first six months will depend on a variety of factors, including where you reside, how frequently you buy and eat out, and more.
Although Dubai can cost you a big sum, the majority of Britons end up saving money that they can put toward their retirement.
Checklist at a Glance
We hope that this information will assist you in making the best decisions and easing into life as an ex-pat in Dubai. We are sure you will appreciate living here because it is the epitome of a city of superlatives. Here is a quick list of things to remember when moving to Dubai from the UK:
Organize your documents and visas.

Ensure that you have health insurance.

Be mindful not to offend regional customs and sentiments.

Although it is not required, learning Arabic can be beneficial.

Exercise caution when consuming alcohol.
Despite the often warm temperatures, all indoor spaces, such as bus stops and metro stations, are completely air-conditioned. in order for you to work quietly.