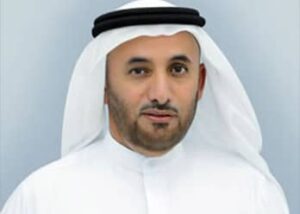 "The new law stipulates that the real estate property owners may not increase the rent for residential properties before three years have elapsed since the date of signing the contract between them and tenants," said Sultan Butti Bin Mejren.
He added, "the law is ready, and shall be enacted, following the consent on all the items provided by the Dubai Land Department, Rental Disputes Center, such as the possibility of resorting to the execution judge in the event of the tenant being a defaulter of rent and including clauses that address the gaps in the previous law.
In January 2021, the Dubai Land Department announced that a new rent law was being proposed, which would benefit both the landlord and the tenant due to the provisions aimed at protecting both parties' rights.
Rent freeze for three years – The owner may not increase the rental allowance for residential real estate before the lapse of three years from the date of signing the contract between the owner and the tenant.
Landlords can resort to the Execution Judge for unpaid rent – The law will also enable the landlord to resort to the Execution Judge in the event that the tenant does not pay the rent. Currently, non-payment of rent requires a long judicial process.
The exact wording of the new draft law is not available for review yet and based on the currently limited information available, predictions are provided on how this law will impact commercial property and free zones.
Although it is not certain, depending on the explanation of Judge Mousa, the rent freeze will apply just to residential properties, not commercial ones.

Whether free zones are covered in the draft law remains to be seen. In light of the abovementioned, we estimate that there will be a hybrid impact in free zones. Residential properties situated within free zones will have rents frozen for three years, while workplaces, retail, and other non-residential property rents won't be dependent upon the freeze.