Located in the Middle East, the Coca-Cola Arena is the region's first and largest multipurpose indoor arena that's fully air-conditioned. It is also the only arena to operate year-round in the Middle East. The Coca-Cola Arena can host 17,000 people and will be able to host major international touring artists, sporting events, family entertainment, comedy shows, exhibitions, and gala dinners. Because of its highly adaptable design with a rolling modular stage, automated drapes, and retractable seating that creates an intimate feel for smaller-scale events. 
Coca-Cola Arena's sound system and modular and ribbon LED screens cover almost 400 square meters. The roof structure supports 190 tonnes of production equipment, so even the largest and most prestigious events can be accommodated here. LED strip lights cover the entire façade of the Coca-Cola Arena, which illuminates the surrounding City Walk neighborhood at night and changes color based on the action inside. In addition to 42 corporate suites, the Arena also offers corporate entertainment. City Walk's Coca-Cola Arena has added to Dubai's reputation as a leading tourist spot.
Events in Coca Cola Arena:
THE MUSIC OF ABBA – 12th August 2021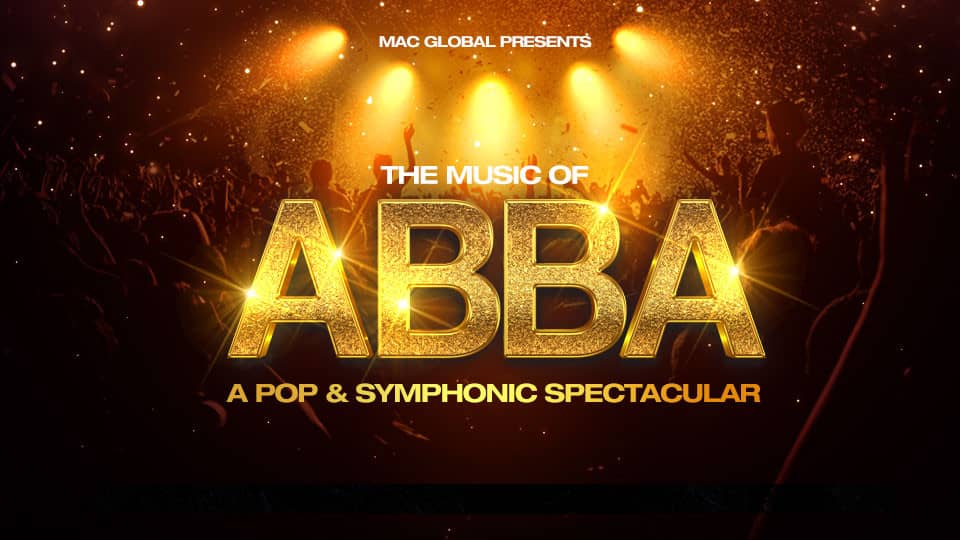 ABBA, one of the most influential pop groups of all time, continues to have huge success throughout the years through their music and their smash hit musical Mamma Mia!, which is a phenomenon on stage and screen. This is the first time in the UAE that you will see these songs performed on a grand scale like never before.
A leading star cast from the West End of London performs ABBA's music accompanied by a rock band and the National Chamber Orchestra of Armenia. In the end, you will experience ABBA's greatest hits on an epic scale, dancing to the classic hits of the iconic band all night long.
Timings:
Entry time:

7 PM

The concert starts at 8 PM
Cost:
AED 75 onwards
WEST END EXTRAVAGANZA- 13th August 2021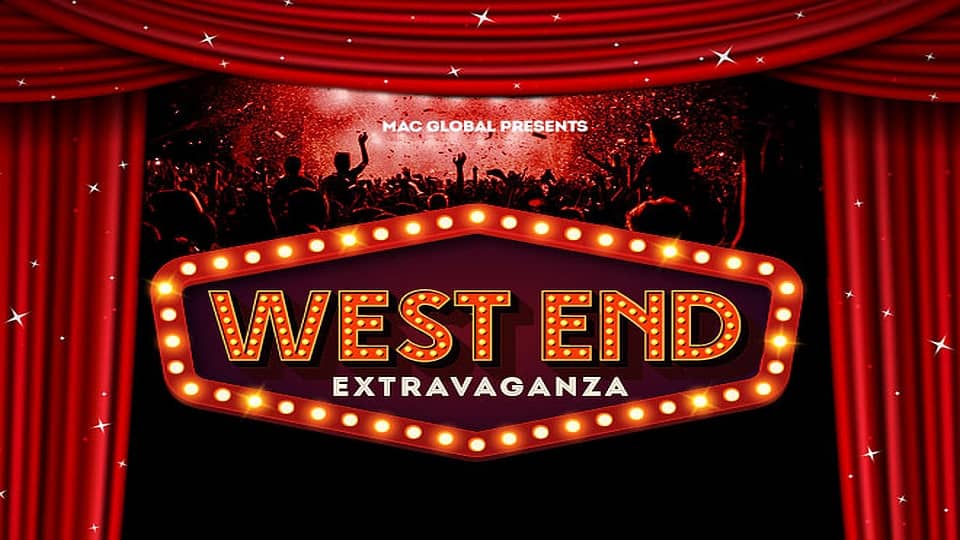 Celebrate the magical world of musicals with an unforgettable evening celebrating London's West End, New York's Broadway, and much more! This spectacular show features some of the best performers from some of the biggest West End shows, as well as a stunning band and the National Chamber Orchestra of Armenia. You'll find everything from West Side Story, Cats, Evita, Phantom of the Opera, to modern classics like The Lion King, Grease, Bat Out of Hell, We Will Rock You!
Timing:
Doors Open at 7 PM
The concert starts at 8 PM
Ticket Price:
AED 150 onwards
DISCO SYMPHONIC – 14th August 2021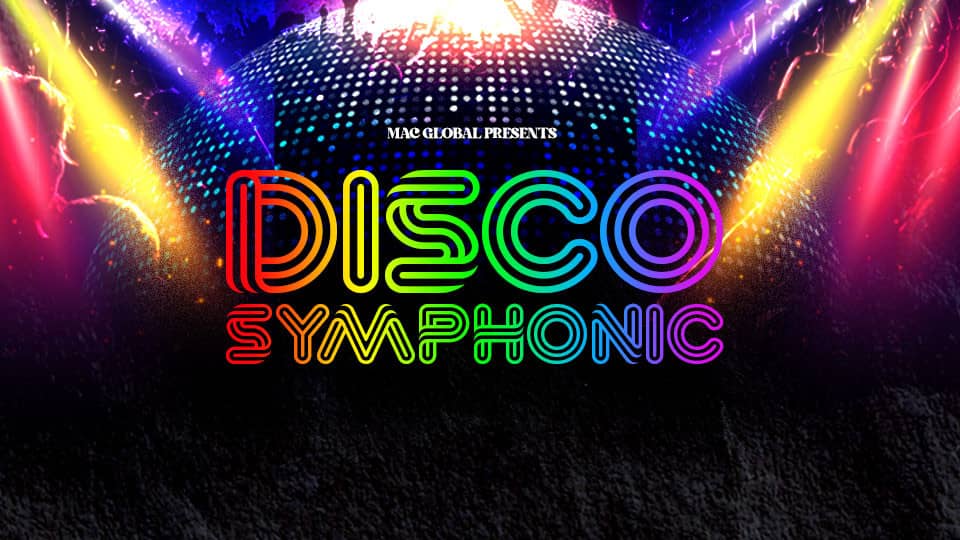 Put your flares on and wear your shades to celebrate like it's 1979! Leading vocalists combine with a stunning rock band, backed by the National Chamber Orchestra of Armenia, to perform the exciting disco-themed music. This resulted in an epic concert of disco classics! This show features classic hits from Kool & The Gang to the Bee Gees, Earth, Wind & Fire to Donna Summer.
Timing:
Doors Open at 7 PM
The concert starts at 8 PM
Ticket Price:
AED 150 onwards
PAUL VAN DYK WITH ALY & FILA – SHINE DXB – 19th August 2021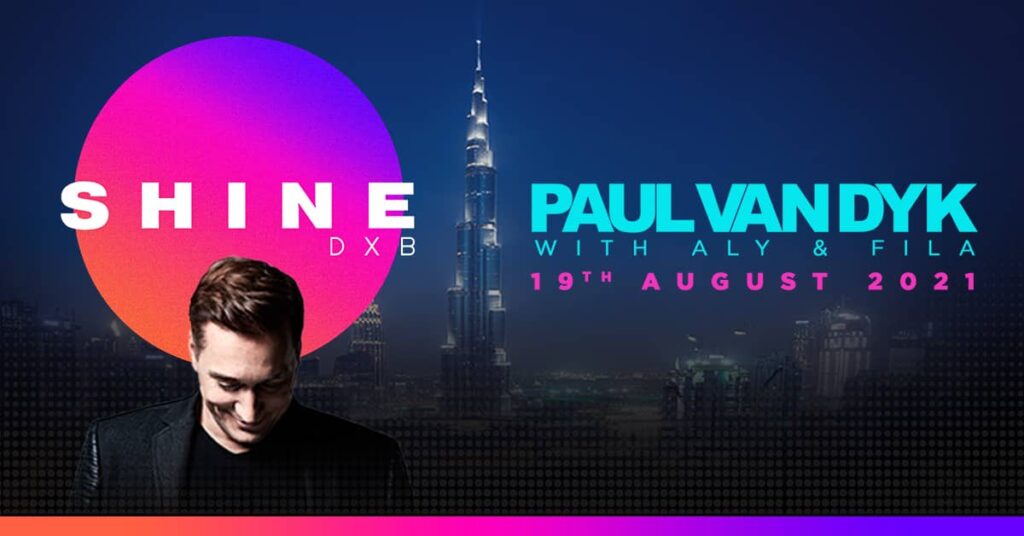 DJ and producer Aly & Fila as well as Paul van Dyk and SHINE DXB will take center stage at Coca-Cola Arena, bringing an authentic Ibiza-style party for dance music lovers.
Paul van Dyk has been synonymous with trance since the mid-90s. His 2003 release Reflections made him the first artist to be nominated for a Grammy Award in the newly added category of Best Dance/Electronic album. Both in 2005 and 2006 he was named the world's number one DJ, and in 2005 Mixmag selected him as the first-ever DJ to be ranked number one. Over three million albums were sold worldwide by 2008.
Timing:
Doors Open at 8 PM
The concert starts at 9 PM
Ticket Price:
AED 398 onwards
SUNIDHI CHAUHAN – BEINTEHAA – 27th August 2021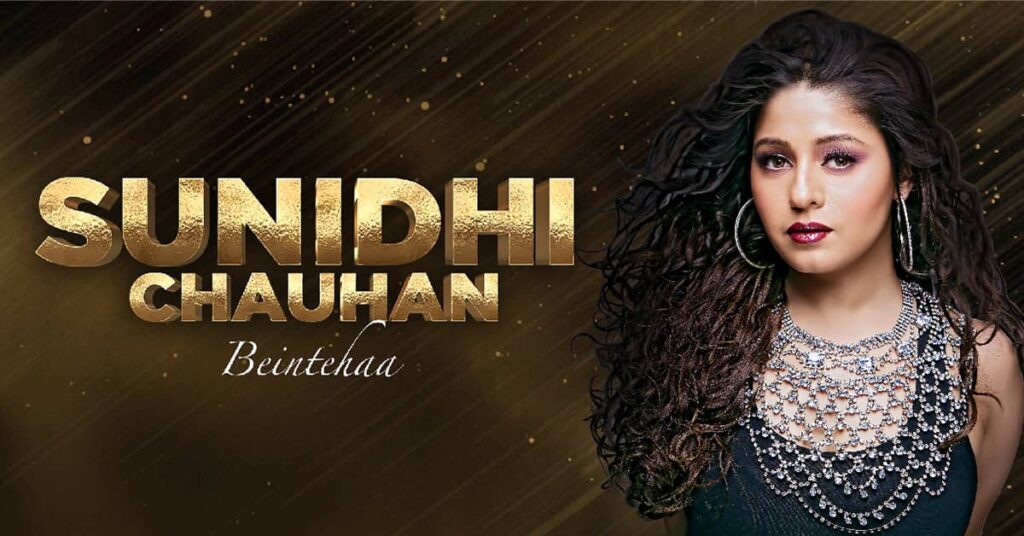 The performance titled 'Beintehaa' may well be a performance that fans will never forget! Sunidhi's impressive vocal range makes her audience mesmerize with emotional renditions of her hits including Beedi, Mehboob Mere, Deedar De, and more!
Timing:
Doors open: 8 pm
The show starts: 9 pm
Ticket Price:
AED 200 onwards
HAMZA NAMIRA LIVE IN CONC – 2nd September 2021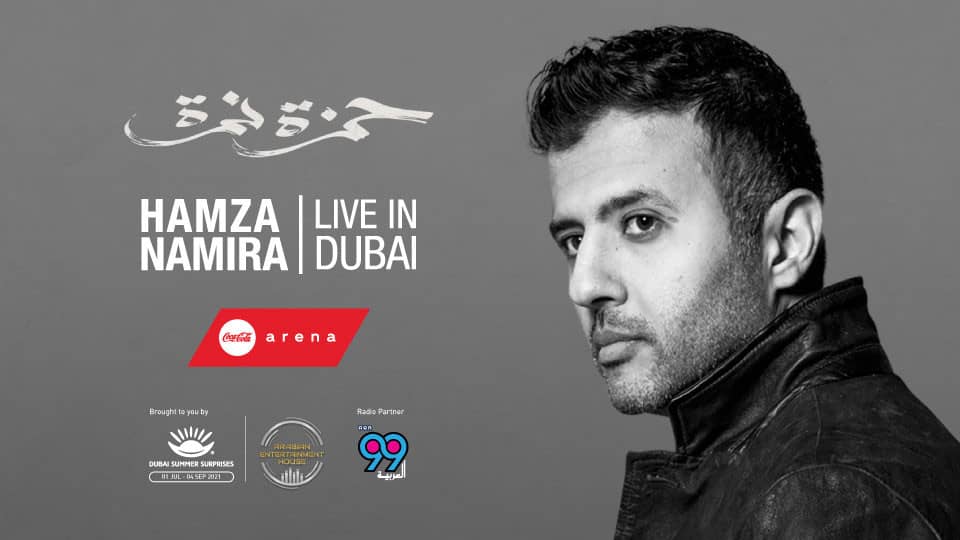 Hamza Namira will be playing some of his greatest hits during the show, including his recent release, "Fady Shewaya" from his album "Mawlood Sanat 80."
His diverse music choices and embodiment of Arabic culture, social and humanist themes have made Hamza Namira one of the top indie pop stars in the past decade, with more than 200 million views on his YouTube videos.
Timings:
Doors open: 8:00pm
Event starts: 9:00pm
Ticket price:
AED 700 onwards
WAYNE BRADY – COMEDY NIGHT IN DUBAI – 03rd September 2021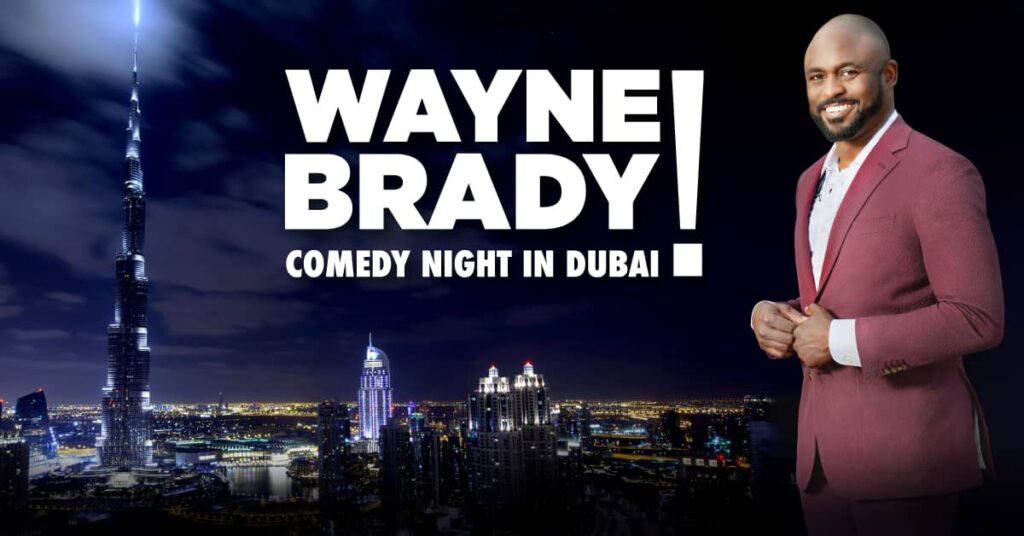 Wayne Brady certainly stirs up a sense of nostalgia for those who grew up watching the popular improv show, Whose Line Is It Anyway? It's undeniable how Brady has captured the hearts of audiences across the globe with his killer smile, quick wit, and impeccable timing.
Timing:
Doors open: 8:00pm
Event starts: 9:00pm
Ticket price:
AED 300 onwards
FROM RUSSIA WITH…MUMIY TROLL! – 04th September 2021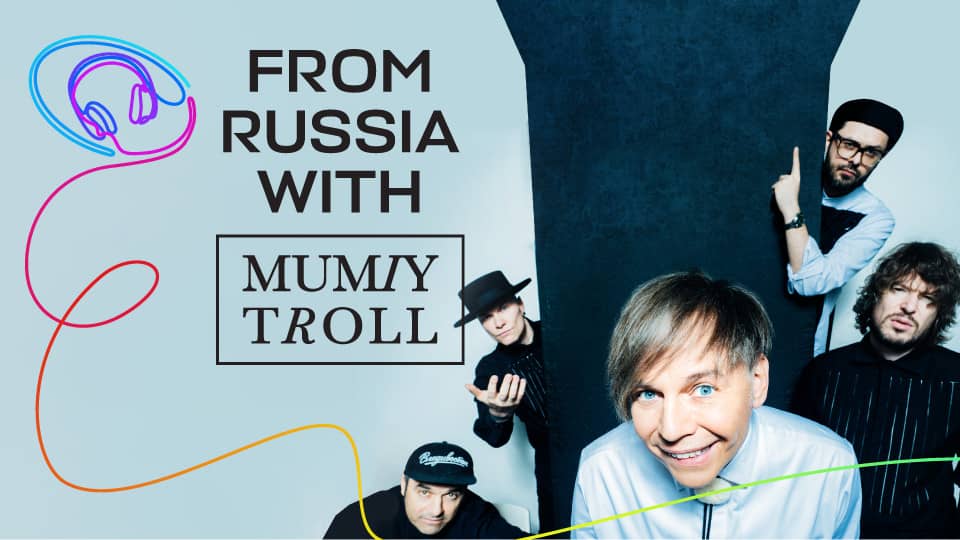 Having emerged on the scene in the 1980s, Mumiy Troll set a new standard for Russian songwriting by combining British rock and pop influences with Asian lyricism. Mumiy Troll established itself as one of the most influential and technologically advanced bands in Russia after creating this formula far away in Vladivostok.
Mumiy Troll's concert will mark the official launch of Expo 2020's cultural program.
Timing:
Doors open: 7:00pm
Event starts: 8:00pm
Ticket price:
AED 400 onwards
INCLASSICA – (10th to 26th September)

InClassica International Music Festival 2021 will showcase musicians who are dedicated and passionate in their work, as well as audiences whose love of classical music takes them to a realm of spiritual bliss far away from their everyday lives.
It brings people worldwide together each year to enjoy classical music at the InClassica International Music Festival. This new edition of the festival, now called Inclassica, will bring top performers to Dubai for the first time. Among the list are pianists, violinists, cellists, sopranos, and clarinetists.
Timing:
Doors open: 7:00pm
Event starts: 8:00pm
Ticket price:
AED 150 onwards
These are the upcoming InClassica shows to be held in Coca Cola Arena:
10th September: WELL-TEMPERED CHANSON
11th September: BRILLIANT AND CHEERFUL MOZAR
12th September: MUSICAL PILGRIMAGE
13th September: THE GREAT SIEGE
14th September: CONCERTO EXTRAVAGANZA
15th September: FROM MALTA WITH LOVE
16th September: TCHAIKOVSKY AND RACHMANINOFF – MELODIOUS INVENTORS
17th September: FASCINATING INSIGHTS OF THE GREAT GERMAN MASTERS
18th September: POETIC INSPIRATIONS
19th September: GENIUS AND FAITH
20th September: CHILDHOOD MEMORIES
21st September: IMAGES OF NATURE
22nd September: THE GREATEST VIRTUOSOS