The UAE offers dozens of museums, attractions, and exhibitions that are worth exploring.
Here are ten of the most interesting museums in Dubai, covering everything from art to heritage, archaeology, classic cars, coffee, and more.
Coins Museums
Whether you're a coin collector (or numismatic if you please), this museum gives you real value for your money. See some 470 different coins in eight rooms over two floors, each with a different theme, in this small exhibit in Dubai. There is a wide variety of currency on display, including currency from Egypt, Turkey, and the United Arab Emirates, and entry is free, so visitors don't even have to worry about paying for entry.
Entry Fees: Free entry.
Opening hours: Open Sun-Thu 8am-2pm.
Location: Bur Dubai
Call: (800 33 2222).
Dubai Coffee Museum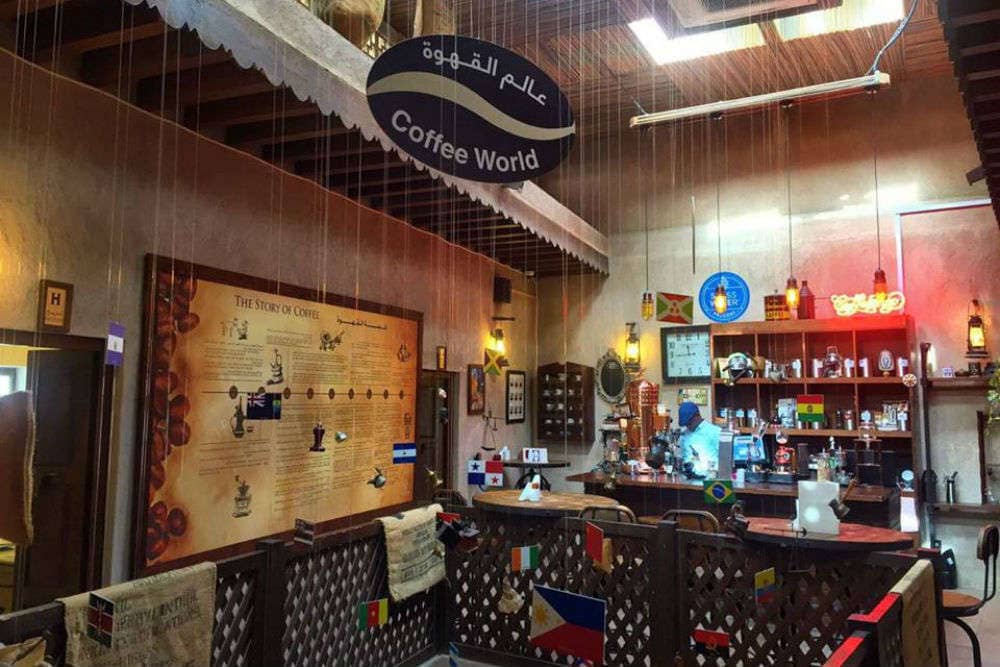 Since it was first consumed in the Middle East, coffee has been part of the Middle Eastern heritage. This shrine to caffeine consumption is located in Dubai's Al Fahidi Historical District, displaying a wide selection of antique items, illustrating both regional and international coffee culture. On the ground floor, you'll find zones reflecting the traditions of different coffee-drinking cultures, and upstairs you can find the literature room that displays texts related to coffee. End your coffee-fuelled tour with a cup of java at the brewery's custom-built coffee bar.
Entry Fees: Free entry.
Location: Al Fahidi Historical District, Bur Dubai,
Call: (04 353 8777).
Etihad Museum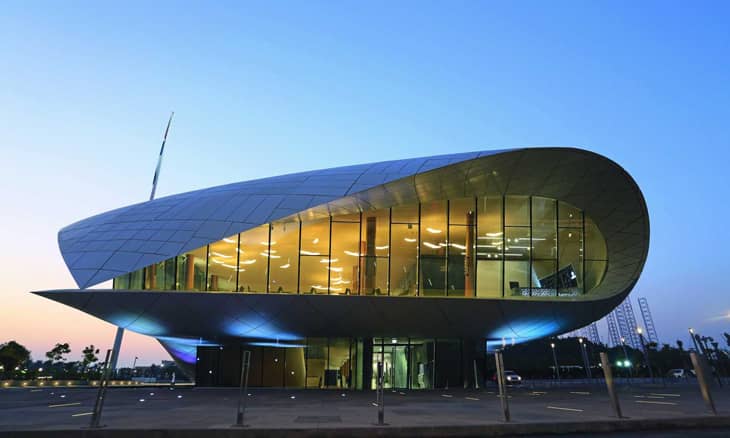 Do you want to know more about the modern history of the UAE? Visit the Etihad Museum to learn more about the years following the country's discovery of oil and its emergence as a state. It is a spot for history buffs and Instagrammers to admire and breathe in because of the seven golden pillars and the curved roof which symbolize the pens and paper which signed the agreement. Love reading? Get yourself to the library, where there are more than 3,000 books and tomes full of information.
Entry Fees: Free (kids). Dhs25 (adults).
Opening hours: Open daily 10am-5pm.
Location: Al Mina
Call: (800 33 222).
History of Cinema Museum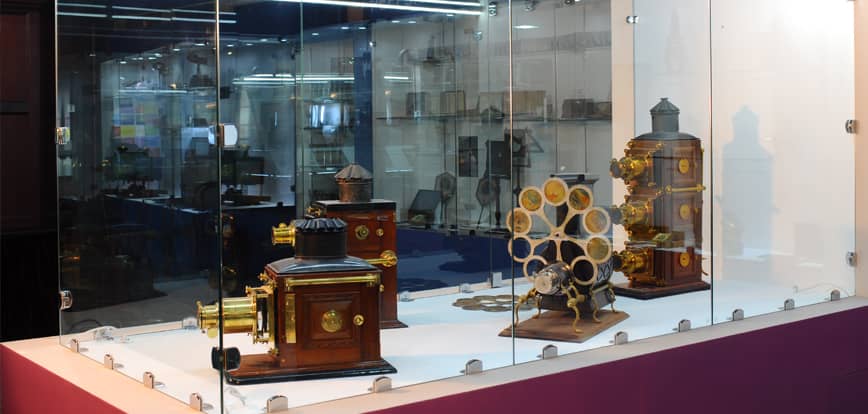 A fan of the big screen? Why not visit the History of Cinema Museum to study the origins of the motion picture? The museum contains more than 300 artifacts dating back to 1730 and was founded by Akram Miknas. With digital clips and interactive displays, visitors can learn about the early days of shadow theatres to the invention of 3D and the birth of cinema as we know it today – including a Dutch peep box viewer or the turning reel of an early 20th-century mutoscope. Pass the popcorn.
Entry Fees: Dhs20 (kids under 18). Dhs30 (adults).
Location: Al Barsha Heights
Call: (04 421 6679).
Museum of the Future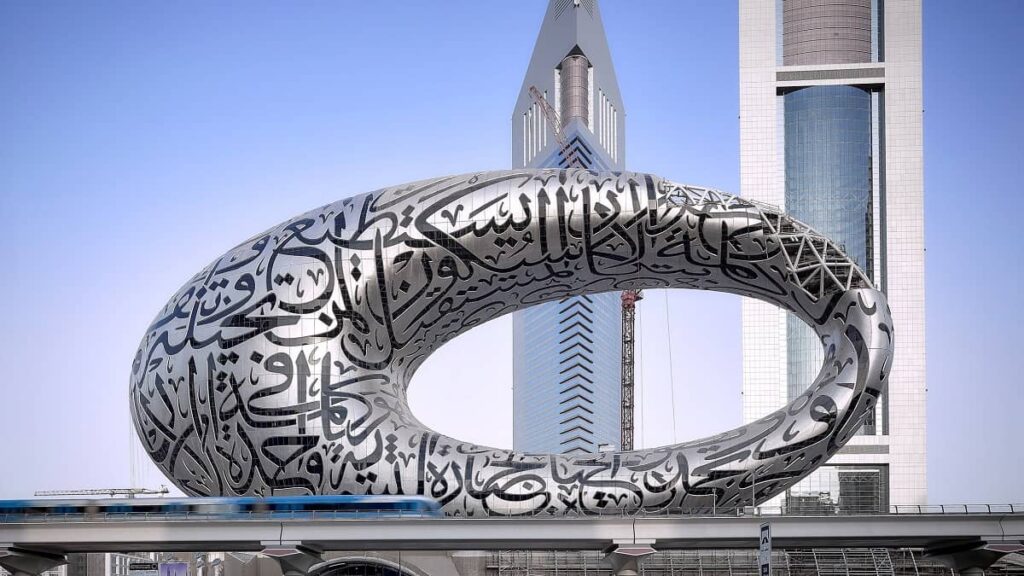 The impressive construction work next to Jumeirah Emirates Towers can be seen if you drive along Dubai's Sheikh Zayed Road. Dubai's next cultural landmark, The Museum of the Future, will focus on examining the threats and opportunities facing the world today so that a better future can be realized. We can't wait.
Location: Sheikh Zayed Road, Dubai
Museum of Illusions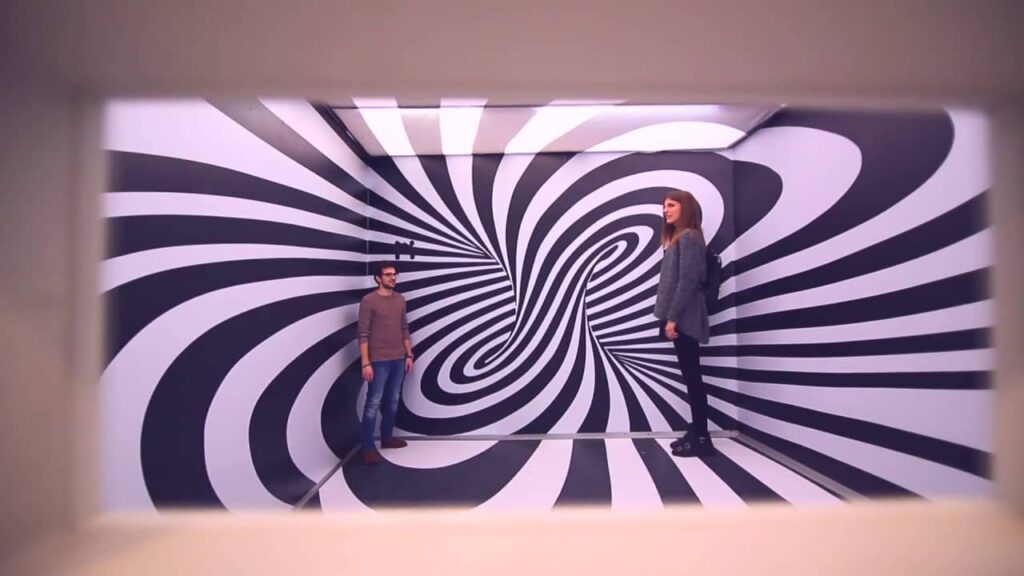 This museum in Dubai's Al Seef will blow your mind with perception-distorting puzzles, optical tricks and bizarre sensory experiences. Museum of Illusions has anti-gravity rooms, an infinity tunnel, and clone tables that are best enjoyed with friends. (And prepare for being fooled)! The fun will last for hours.
Entry Fees: Dhs65 (16 years old and above), Dhs50 (five-15 years old).
Opening hours: Open daily 10am-10pm.
Location: Al Seef, Bur Dubai,
Call: (04 357 3999).
Naif Museum Dubai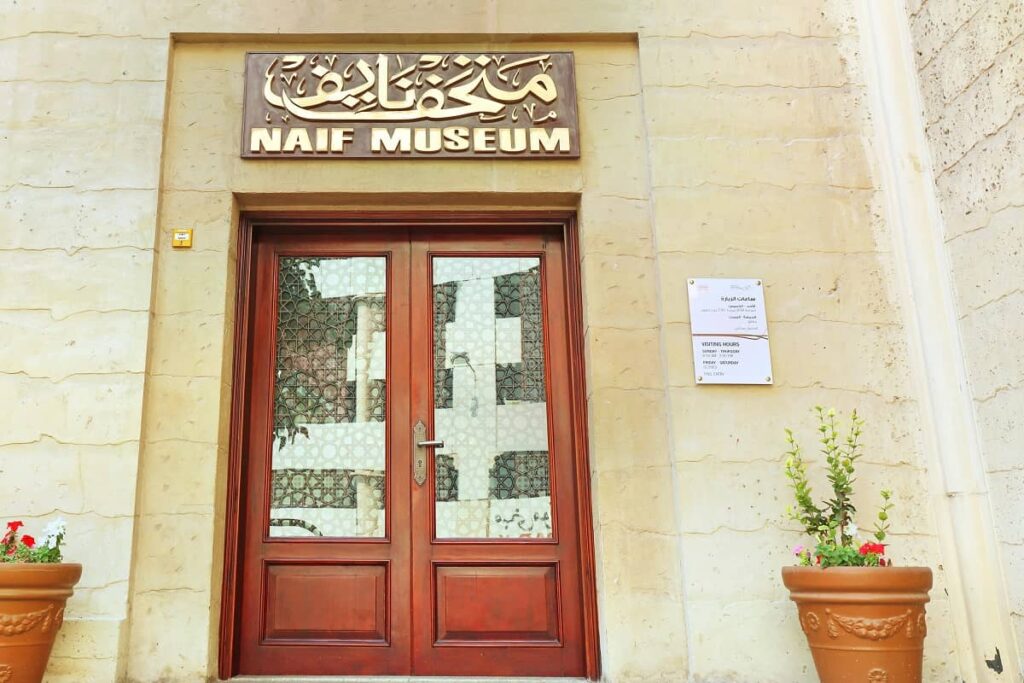 Offering free entry (score) the Naif Museum showcases the history and evolution of police services in Dubai (after all it was the city's first-ever police station). Visitors have a chance to view old uniforms, markers, badges, guns, and detention rooms in the old Naif Fort.
Entry Fees: Free entry.
Opening hours: Open Sun-Thu 8am-2pm.
Location: Sikkath Al Khail Road Naif Opp Hyatt Regency Hote
Call: (80033222).
Pearl Museum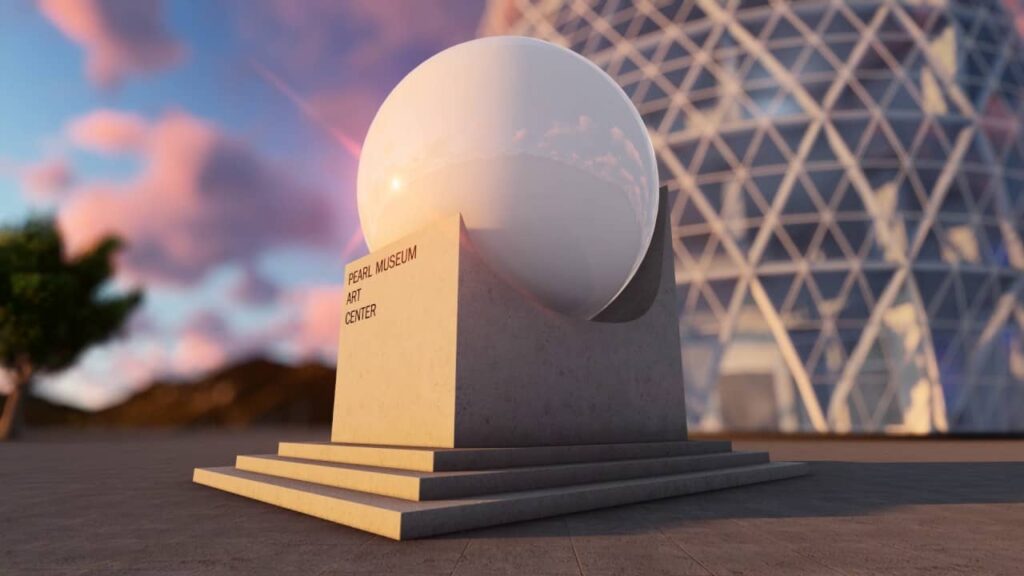 Dive into the history of Dubai at the Pearl Museum. Get a glimpse of past eras as you marvel at these stunning stones. Founded by Ali Bin Abdullah Al Owais and Sultan Al Owais, the Pearl Museum highlights the instruments, tools and techniques used by divers and sailors to harvest and transport pearls.
Entry Fees: Free entry.
Opening hours: Open Sun-Thu 9am-3pm.
Location: Baniyas Road, Deira
Call: (04 201 2713).
Saruq al Hadid Museum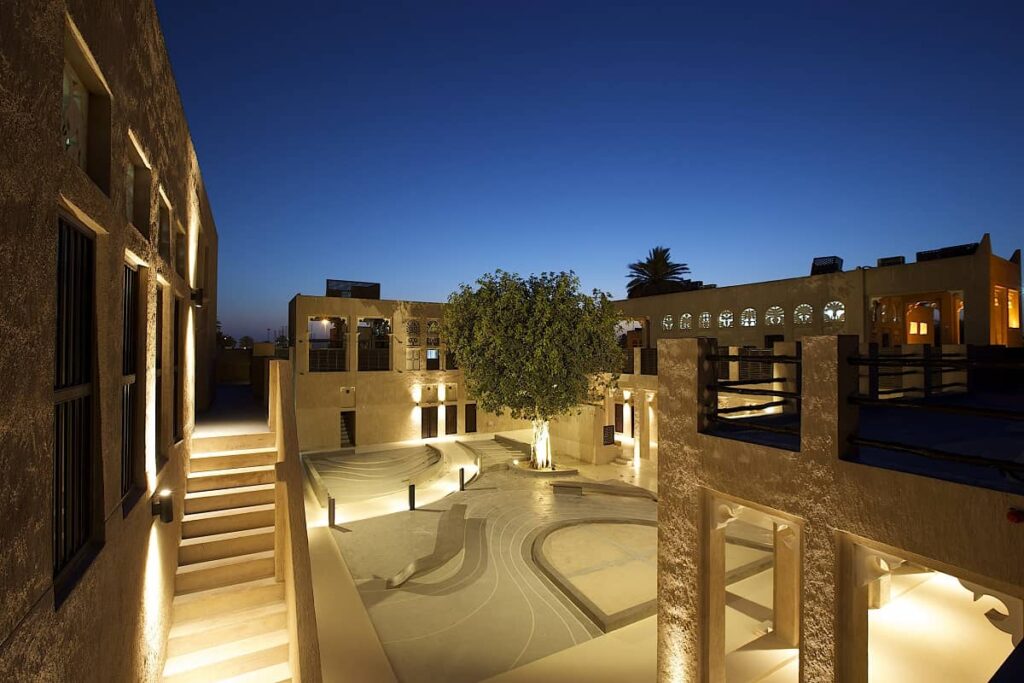 Saruq al Hadid Museum takes you back to the Iron Age. The museum is located in the Shindagha Heritage District of Dubai, which has been designated an archeological site by the UAE. Video and audio presentations provide a deeper understanding of the site's significance, including swords and jewelry that are believed to be over three millennia old. The simulated excavation site also allows children to dig up their own discoveries. Can you dig it?
Entry Fees: Dhs10 (kids between seven and 12). Dhs20 (adults).
Opening Hours: Open Sun-Wed 8am-8pm, Thu-Fri 8am-2pm.
Location: Al Fahidi
Call: (04 359 5612).
The Selfie Kingdom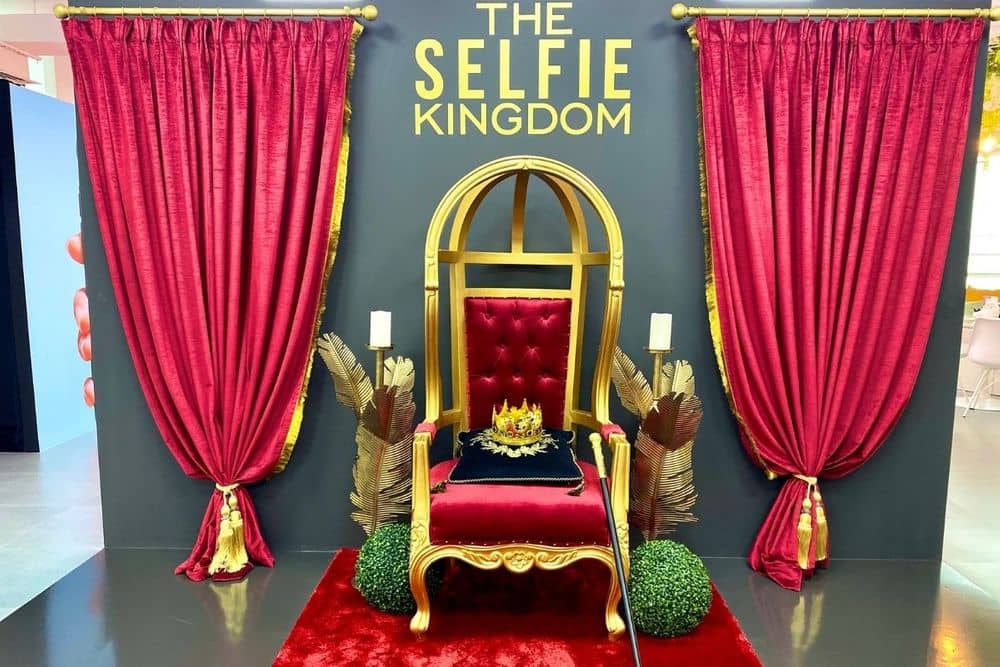 Perfect lighting? Check. Downward angle? Check. How about a room specifically designed to take the best selfie? Dubai's dedicated selfie museum welcomes selfie enthusiasts of all ages. In addition to 15 themed pop-up rooms, there is also top-of-the-line lighting and unique backdrops, all designed for getting that perfect Instagram shot. On Instagram, you're sure to get lots of hearts.